Joseph (Joe) William Behrens journeyed from this life on April 23, 2020. Joe was born in De Tour Village, September 20, 1960, to John (Jack) Behrens and Ethel (Chaney) Oglesby.
Joe enjoyed life to the fullest. He lived to fish as often as possible and enjoyed watching the sunsets from his boat or his deck. He loved people. He made friends wherever he went. He had a big laugh and laughed often. He took great joy hosting family and friends at his house on Drummond Island or in Cedarville at the home of the love of his life Carol Bentley's. He was a great cook and fed many people, frying walleye, whitefish, and salmon or grilling whatever he thought they would like: ribs, chicken, brats, steaks. He wanted people to make themselves at home. If you needed help with anything, Joe was there to lend a hand.
He loved traveling but never got tired of the view of Pidgeon Cove from the deck where he sat many nights watching the stars come out or the loons training their loon babies to dive.
Joe graduated from De Tour High School and attended Northern Michigan University. While in high school he worked on a fishing boat for Leonard Dutcher. After high school, he went into the service. He worked on the freighters. He traveled around the country burying miles of cable. He worked at the Drummond quarry. And most recently, he achieved his dream of owning his own business: Lake Huron Transport.
Joe leaves his love and life partner Carol Bentley; he and Carol's grandkids Asia, Delbert, and Jessie; his mother and stepfather Ethel and Bill Oglesby; his siblings: Hope Hagan (Joe Wampler), Jeff Behrens, Jim Behrens, and Linda (Brian) Miller; his goddaughter Stasha; as well as aunts, uncles, cousins, nieces and nephews far and wide. He treasured you all.
Joe joins his father, Jack Behrens; grandparents, Frank and Amelia (Landreville) Behrens; and brother, Jackie Behrens, who all preceded him in death.
Please join us in a celebration of Joe's life on September 19, 2020, at Joe's house on Drummond Island.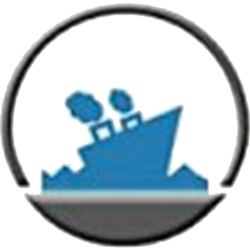 Latest posts by Staff Report
(see all)