Every registered voter in Michigan will receive an application to vote by mail in the August and November elections, Secretary of State Jocelyn Benson announced Tuesday morning.
The change makes Michigan one of a handful of states to ease voting practices this fall due to the coronavirus pandemic, which has complicated in-person voting and raised concerns nationwide over how to ensure safe access to the ballot box during the crisis. 
The state will send the state's 7.7 million registered voters an absentee ballot application; about 1.3 million of those are already on the list to receive applications for every election.
"By mailing applications, we have ensured that no Michigander has to choose between their health and their right to vote," Benson said in a news release. "Voting by mail is easy, convenient, safe, and secure, and every voter in Michigan has the right to do it."
It doesn't mean every Michigander will receive an absentee ballot, just an application for one. Voters can scan or photograph the completed application form and email or mail it to local clerks.
The plan will cost $4.5 million, which will be drawn from the state's allocation of money from the federal CARES Act passed in March, Michigan Department of State spokesperson Jake Rollow told Bridge via email.
Michigan received around $3 billion in CARES Act funding, which can only be used for necessary spending due to the COVID-19 emergency which had not already been accounted for in the state budget.
All Michigan voters are eligible to vote by mail due to a 2018 statewide ballot initiative that put the right to no-reason absentee voting in the state constitution.
The move was criticized by some Republicans, whose party at the national level has pushed back against plans by Democrats and voting rights groups to expand mail-in voting in the face of the pandemic.
Former Secretary of State Ruth Johnson, now a Republican state senator and chair of the Senate Elections Committee, said the money would be better used for personal protection equipment and that the decision "seems political."
"I do question how and why this specific mailing was done right now. Local clerks are the ones who have always handled these requests, not the secretary of state," Johnson said in a statement. "Like Gov. Whitmer, Secretary Benson seems to be taking unilateral actions with no input and questionable motives — and that is very troubling."
Rep. Julie Calley, R-Portland and chair of the House Elections and Ethics Committee, told the Associated Press that she also thought the $4.5 million would have been better used for PPE for election workers, to keep polling places safe and sanitized, and on machines for quickly processing absentee ballots.
GOP officials, including President Donald Trump, have raised concerns that mail-in voting is vulnerable to fraud and would hurt Republicans' electoral chances.
The Republican National Committee has set up a website called Protect the Vote dedicated to fighting efforts to expand mail-in voting. In fact, experts say voter fraud is actually incredibly rare.
Spokespeople for the House Republican caucus and the state GOP did not immediately return requests for comment from Bridge Tuesday morning. Amber McCann, spokesperson for the Senate Republican caucus, said via email: "Michigan voters already have the ability to request and complete an application, receive an absentee ballot, and submit an absentee ballot without ever leaving their homes."
Source: Bridge Magazine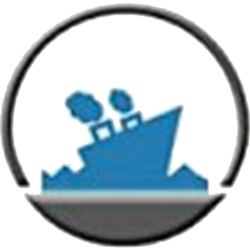 Latest posts by Staff Report
(see all)