One day after loosening social and business restrictions, Michigan Gov. Gretchen Whitmer on Friday afternoon extended the state's stay-at-home order to curb the coronavirus pandemic through June 12.
She also extended the state of emergency that enables the executive orders, including the stay-at-home order, through June 19, citing a recent Court of Claims ruling that determined she has the power to do so without the Legislature's approval.
Both orders, which she first made in March, were set to expire next Thursday.
"While the data shows that we are making progress, we are not out of the woods yet," Whitmer said in a statement.
"If we're going to lower the chance of a second wave and continue to protect our neighbors and loved ones from the spread of this virus, we must continue to do our part by staying safer at home."
The coronavirus has sickened nearly 54,000 residents and killed more than 5,100 since March.And while the pandemic is slowing in much of Michigan, prompting Whitmer this week to ease restrictions, the virus is still picking up steam in parts of the state.
In a statement, Whitmer said the extension is necessary because COVID-19 cases were doubling every 10 days in some western and mid-Michigan counties.
She did not cite specifics, but cases Oceana, Newaygo and Gratiot counties have doubled in the past 10 days but still have fewer than 100 cases. Kent County, which is home to Grand Rapids, added 815 cases in the past 10 days (more than Detroit) to 3,231.
The order is likely to be unpopular among Republicans, who lost a lawsuit this week over Whitmer's emergency orders. Spokespeople for Republican leaders in the Michigan House and Senate did not immediately return a request for comment Friday evening.
Michigan Republican Party chair Laura Cox criticized the timing of extension, which came about 5 p.m. before Memorial Day weekend.
"Not only is Gretchen Whitmer going around the state Legislature, but now she is sneaking around the people of Michigan by announcing an extension to her stay at home order after regular business hours on a holiday weekend," Cox said.
"The only thing she is trying to keep safe is her political career."
Whitmer's new order comes one day after she eased rules to allow groups of less than 10 people to gather starting immediately; allow non-essential doctor, dentist and veterinary services available on May 29; and to open retail stores and auto showrooms statewide with limited capacity on May 26.
Her latest extension keeps those rules in place. But other orders, including those requiring water service be restored to those who have had it shut off and expanding unemployment eligibility, will also be extended through June 19.
Earlier this week, Whitmer lifted many restrictions on 32 counties in northern Michigan and in the Upper Peninsula that are home to about 8 percent of the state population and far less affected by the coronavirus.
In those counties, in-person service for restaurants and bars began Friday with some restrictions, while offices are allowed to open.
For the rest of the state, restrictions on most workplaces remain in place. Only essential workers in key industries such as sanitation, agriculture, healthcare, law enforcement, financial services and others are allowed to go to work in person, and only as necessary. Construction, manufacturing, landscaping and real estate industries are also exempted but required to follow social distancing guidelines.
Outdoor recreation is allowed, including fishing, hiking, boating, golfing, jogging and pet walking. Movie theaters, gyms, hair and nail salons, concert venues and other non-essential services will remain closed statewide, as will in-person dining and bar-going in the southern and central regions of Michigan.
"If we open too soon, thousands more could die and our hospitals will get overwhelmed. While we finally have more protective equipment like masks, we can't run the risk of running low again," Whitmer said in a statement Friday.
"We owe it to the real heroes on the front lines of this crisis – our first responders, health care workers, and critical workers putting their lives on the line every day – to do what we can ourselves to stop the spread of the virus."
It's not clear when non-essential businesses will be allowed to re-open.
Whitmer has said a number of factors will influence her decisions, including the amount of testing available; hospital capacity and preparedness; rate of new cases and deaths; and the risk factor of certain industries based on how much face-to-face interaction there is between people.
Unlike governors in other states such as New York, however, Whitmer has resisted laying out numerical metrics for all of those factors.
Whitmer has also said that if cases spike after more professional and social activity is allowed, she may reinstate some restrictions.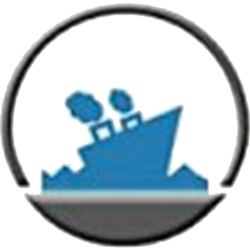 Latest posts by Staff Report
(see all)