Chloe Ann VanDusen, age 82, of Brimley, Michigan, died on March 28, 2020 in Brimley, MI. She was born on June 25, 1937 in Jackson, Michigan, to Kenneth and Winifred Brighton (Crane).

Chloe grew up in Gillettes Lake near Jackson. Following high school she married her lifetime love Frank VanDusen and they made their home in Jackson and raised four sons. Chloe worked part time at an assisted living home while the boys were in school.

Chloe was a member of the Vandercook Southern Baptist Church.

Chloe enjoyed knitting, sewing, and baking. She loved little kids and knit many pair of mittens for the neighborhood kids. She liked to bowl and was a member of a bowling team. She loved Christmas and collected Santa Claus's.

Chloe is survived by her sons Ken (Star) VanDusen of Brimley, Frank VanDusen of Jackson, and Lee (Brenda) VanDusen of Napoleon, Michigan; grandchildren Stacy (George) McClellan, and Amy (Jeremy) Waybrant; great grandchildren Rebecca, Sierra, Brieanna, Heavan Lee, Robin, and Bailey; and her sister Ivadale (George) Vogt of Jackson.

Chloe is preceded in death by her parents Kenneth and Winifred; her son Fillip VanDusen; her husband Frank; and her brothers Vernon and Eddie Brighton.

A memorial gathering will be held this summer in Jackson. Details will be announced later.

R. Galer Funeral Home in Pickford, Michigan is serving the family. Condolences may be sent to the family at www.rgalerfuneralhome.com.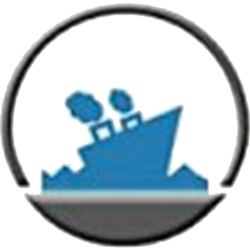 Latest posts by Staff Report
(see all)