Thomas Douglas Headley, age 77, of Alpena, Michigan, died on April 18, 2020, at Evergreen Living Center in St. Ignace, Michigan. He was born on January 31, 1943, in Ironwood, Michigan, to Alfred and Eunice Agnice (Johns) Headley.

Tom grew up in Ironwood and later his family moved to Moran, Michigan. He met Lucille L. Hiske and they married on November 14, 1962, in Alpena. They began raising their first child in Moran before moving to Alpena. They added two more boys to the family, while Tom worked at Thunder Bay Manufacturing in Alpena and some logging.

Tom was a member of the Beaver Lake Community Church, where he played guitar while Lucille played the organ.

Tom enjoyed camping and fishing, especially in Canada. They loved to travel to visit family and were always on the go.

Tom is survived by his sons, Timothy (Jennifer) Headley of Hessel, Michigan, Michael (Jennifer) Headley of Alpena, and Donald Headley of Alpena; and grandchildren, Christopher Headley, Trevor Headley, Crystyn Cornwell, Christopher Cornwell, Cole Headley, Jennica Headley, Corey Headley, Jennesa Headley, Brandon Headley, Brad Headley, and Mark Headley; brothers, Harold (Rosann) Headley, Ronald (Shelby) Headley, and Dave Headley all of Alpena; sisters, Carol (Joe) McKay, Charlotte Buckler, and Ruth (Guy) Dekett, all of Alpena.

Tom is preceded in death by his wife, Lucille Headley; brother, Raymond Headley; and brother-in-law, Bill Buckler.

Celebration of life will be held later this summer.

Interment will be at Herron Cemetery in Herron, Michigan.

R. Galer Funeral Home in Pickford, Michigan is serving the family. Condolences may be sent to the family at www.rgalerfuneralhome.com.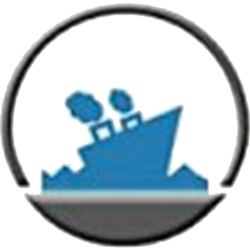 Latest posts by Staff Report
(see all)