Thomas (Cap) Joseph Captain 58, of Rudyard, Michigan passed away peacefully on April 6, 2020, surrounded by his family. He was born on September 29, 1961, in Sault Ste. Marie to Henry and Susan "Jean" Captain. He began working at a young age and will be remembered for his selflessness and willingness to do odd jobs and lend a helping hand to anyone that asked. He spent the majority of his working life at the Mackinac Bridge where he took pride in his work as a painter, maintenance crew member, and later, crew supervisor.
Tom was a beloved Husband, Grandfather, Coworker, and Friend to everyone. He loved spending time fixing things and teaching those skills to his three daughters and their significant others. He enjoyed spending time tinkering with vehicles in his garage, rooting for the Toronto Maple Leafs, camping, spending time with his family, and being a "Papa" to his five grandchildren, who he spoiled often.
Thomas is survived by his wife, Diane; his three daughters – Sheena (Dan) Sumner, Kylee (Tom) McKee, and Summers (Eddie Langford) Captain; his five grandkids – Tommy Jr. and Kallee McKee, Alani and Elyse Sumner and Eddie Langford Jr.; his "niece" Karlie Aleshire; his siblings Debbie (Jim) McCall, Rosie (Andy) Devlin, Mary (Albert) Heffernan, Lois Captain, Edward (Sandy Smith) Captain, Frank (Sierra Sayles) Captain, and their families.
He is preceded in death by his parents Henry Captain and Jean Captain and his siblings Edward Captain and Eileen Captain.
Tom leaves behind a wonderful legacy of love, helping others, and true selflessness. He will be deeply missed by his family and the many people that consider him a friend.
A graveside service will be held later this year at Riverside Cemetery.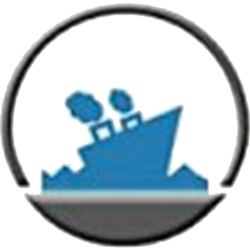 Latest posts by Staff Report
(see all)