Sadie Anna Nye, age 92, of Cedarville, Michigan, died on April 25, 2020. She was born September 13, 1927 to Axel and Julia (Carlson) Shoberg in Cedarville, Michigan.

Sadie graduated as Salutatorian of the class of 1946 from Cedarville High School. She married Richard "Richie" Edwin Nye at Presbyterian Church in Sault Ste. Marie on June 6, 1947 and started a family.

Sadie and Richie owned Nye Motel and Apartments and Sadie worked part time as secretary of Nye Construction. They enjoyed vacationing at their winter home in Palm Harbor, Florida and liked to spend time on Honeymoon Island, boating, swimming, and seashell picking. In their golden years they enjoyed time at their log cabin near DeTour, Michigan.

Sadie was a member of the First Union Church of Cedarville. She was a volunteer curator of the Lex Cheneaux Historical Maritime Museum for many years and is a Past President of the Les Cheneaux Historical Association. Sadie served as Guardian for the Job's Daughters Bethel #79 in Cedarville. She was very active in the Order of the Eastern Star and served as Worthy Matron of Star of the North Chapter 526 and as Star Point Ruth for the State of Michigan Grand Council.

Sadie enjoyed working in her flower garden, refinishing antique furniture, and reading books. One of her favorite activities was deer hunting. She shot the biggest buck in the woods behind William Nye farm.

Sadie is survived by her daughter Debra (Scott) Showers and their daughters Jessica and Hilary Showers; her son Richard Amos (Donna Statzula) Nye of Hessel, Michigan; her niece Gayla (Joe) Brief and their children, Christopher, Doug, and Nik Seeley and Joey, Melissa, and Billy Brief; nephews Dan (Gail) Simmons, Dave (Karrie) Simmons, and Paul (Dina) Bour and their son Paul; Tom and Marcia Mitchell; Ami and Dusty Reintsma and their children, Olivia and Ella; Cara and Joe Juergensen and their children, Molly and Luke; Julia and Paul Hilfer and their daughters, Vivi and Clara; Lindsey and Brian VanEtten and their children, Axel and Adeline; Josh and Lexie Mitchell and their daughter, Delilah; Lynn and Darryl Bosley and families; Don and Trinda Thompson and families; Steve and Debbie Thompson and families; Carl Hanna and family; Frances Shoberg; Linda (Dale) William and their children; Mary and Steve Dresbach and their children; and Bruce Shoberg and family.

Sadie is preceded in death by her husband, Richard; her parents; her brothers Oren (Nedra Hossock) Shoberg and Amos (Shirley) Shoberg; her sisters Ruby (Frances) Geoffrian, Lelia (Morrill) Thompson, Bertha (Merlin) Mitchell, and Marlene (Richard) Bour; her nephew Gary Shoberg; and her niece Barbara Thompson Hanna.

A private family graveside service was held.

R. Galer Funeral Home in Pickford, Michigan is serving the family. Condolences may be sent to the family at www.rgalerfuneralhome.com.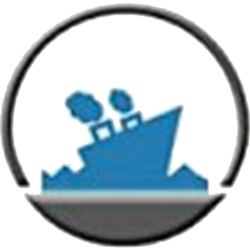 Latest posts by Staff Report
(see all)