Paul Robert Sims, age 60, of Cedarville, Michigan, died on April 14, 2020 in Sault Ste. Marie, Michigan. He was born on May 21, 1959 in Sault Ste. Marie, to Robert Frederick and Kitty Myrle (Norlin) Sims.

Paul grew up in Stalwart, Michigan and attended Raber Elementary School and then Pickford Public Schools. He went on to study Mechanical Engineering at Ferris State and then Lake State College. He moved to Marshall, Michigan, married, and had two sons. He worked in Mechanical Engineering for over 35 years in Marshall. Three years ago Paul retired to Cedarville, moving into the family house on lake where his grandmother had lived.

Paul loved the outdoors and enjoyed hunting, fishing, and feeding deer. He liked snowmobiling, 4-wheeling, and boating. He also enjoyed participating in Civil War Reenactments.

Paul was a loving, protective father. He was a very thoughtful person and always wanted everyone else to be happy.

Paul is survived by mother, Kitty; his sons, Ryan (Robyn) Sims of Velva, North Dakota, and Randy (Lindsey) Sims of Richland, Michigan; grandchildren, Gavin and Avery; sister, Marlene (Randall) Blanchette of Muskegon, Michigan; and brother, David (Gayle) Sims of Lowell, Michigan.

Paul is preceded in death by his father, Robert and sister, Kitty Lee Sims in 1953.

Services are being planned for this summer and details will be announced later. In lieu of flowers, please make donations to Northwoods Christian Camp, 1574 E. Northwoods Rd., Pickford, MI 49774.

R. Galer Funeral Home in Pickford, Michigan is serving the family. Condolences may be sent to the family at www.rgalerfuneralhome.com.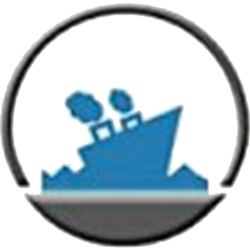 Latest posts by Staff Report
(see all)