Nancy Jean Erfourth of Sault Ste. Marie, MI passed away April 14, 2020 at Northern McLaren Hospital. She is survived by her two children, Kristina Masuga and Michael Scott Erfourth (wife Rachel) and a granddaughter "Haddi" Hadassah Erfourth and ex-husband Donald Erfourth.
On January 24, 1943, she was born in Oak Park, Illinois but was raised in Florida. Nancy graduated from high school in Winter Park, Florida after which she went to college for 2 years pursing political science before meeting her husband Donald, who was the stationed in St. Petersburg in the Navy. After marrying, she supported her husband during his schooling at Michigan Tech and accompanied him on his many moves during his career as an electrical engineer. She became a devoted full-time homemaker and mother to her two children, Kris and Scott.
Nancy enjoyed sewing, reading, and fast walks until a battle with advanced breast cancer treatment at the young age of 44 when the long-term effects of chemotherapy and radiation began to limit her activities. Nancy was a voracious reader of historical non-fiction, excelled at vocabulary and grammar and always assisted her children with homework and essays. Nancy was able to enjoy travel to Hawaii and Europe with her children and cherished her fellowship with Calvary Baptist Church members, also serving as a secretary for some years.

In the last years of her life, Nancy shared her home with her son, Scott, his wife Rachel and their daughter Haddi, getting to know her only grandchild and new daughter-in-law. While her physical body limited trips out of the home, she continued enjoying time spent with family, studying politics, playing Scrabble, and fellowship with her church brethren when able.
Nancy will be cherished for the intelligent and caring person she was and will be missed by all who knew her.
According to Nancy's wishes, no public services will be held.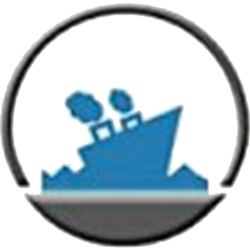 Latest posts by Staff Report
(see all)