Maxwell Ryan Romeri, age 36, of Marshall, Michigan, died unexpectedly on March 30, 2020. He was born on November 4, 1983 in Monterey, California, to Greg Peter and Kathleen D. (Simpkin) Romeri.

Max lived in Germany and in Georgia until the age of eight, while his father served in the United States Army. They moved to Kincheloe, Michigan, where he attended Rudyard Area Schools and was involved in wrestling and Tae kwon do. At age 17 he left to live with his sister in Kentucky, where he received his GED at a local community college. He moved back to Sault Ste. Marie in 2009 and worked in the TLE department at Wal-Mart, where he met Nikki (Michalski) Lumsden. They married on May 12, 2012 in DeTour Village, Michigan. In December of 2012 they moved to Marshall, where he worked several local factory jobs until he was hired on at C&S Carton in 2018.

Max was a member of U.S. Martial Arts, where he continued learning Tae kwon do and assisted with the class. He was a volunteer youth soccer coach for the Spring of 2019. He attended First Wesleyan Church in Union City, Michigan.

Max enjoyed his family, friends and the outdoors. He loved his kids and singing karaoke. He had an amazing voice, some thought he sounded like hootie. He enjoyed playing the guitar, playing disc golf, video games, watching and talking politics. He especially loved looking for frogs and playing Minecraft with Maxwell Jr.

Max is survived by his wife, Nikki Romeri; children, Nicholas Lumsden, Jenna Lumsden, and Maxwell Romeri Jr.; mother, Kathleen Romeri of Marshall; mothers-in-law, Betty (John) Brecheisen of Goetzville and Valarie Michalski of Mesick, Michigan; grandfather, Al Romeri of Brimley, Michigan; grandmother, Teresa Simpkin of Sault Ste. Marie, Michigan; sister, Tabitha Romeri of Kentucky; brothers, Greg and Brian Romeri of Sault Ste. Marie; best friend/brother, Joe (Wrindy) Hauser of Caledonia; sisters-in-law, Jennifer (Bryan) Murphy of Gladwin, Michigan, Emily (Kevin) Sharp of Sault Ste. Marie, and Valanie Michalski of Mesick; brothers-in-law, Scott (Patricia) Michalski of Goetzville, Michigan, Skylar (Shanna) Olmstead of Buckley, and Austin (Angela) Olmstead of Indian River, Michigan.

Max is preceded in death by his father, Greg; and father-in-law, David Michalski.

Funeral services will be held at a later date.

R. Galer Funeral Home in Pickford, Michigan is serving the family. Condolences may be sent to the family at www.rgalerfuneralhome.com.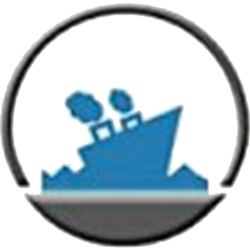 Latest posts by Staff Report
(see all)