Herman Joseph "Joe"  Manitowabi, age 60, passed away unexpectedly Monday, April 13 2020 at his home in Kincheloe, MI.  
Joe was born in Sault Ste. Marie on July 25,1959, son to the late Bernard and Myra Manitowabi. Joe was a registered member of Wiikwemkoong Unceded Indian Reserve in Ontario Canada.  Growing up in the Sault Ste. Marie area, Joe played hockey for many years, accruing many trophies, played for South Side.  He graduated from Sault Area High School in class of 1977.  He participated in an apprenticeship program for Carpenter's Union. He lived and worked several years in Marquette, MI.  He moved back to the area, residing in Kincheloe, MI and worked on the International Bridge as a painter.  He spent the last remaining years self-employed doing odd jobs.  Joe loved visiting and helping his family and friends.  He will be greatly missed by all.   
Joe is survived by his children, Joseph, John, and Martin Manitowabi, stepson Jason Hamilton, daughters Shayla and Amber Manitowabi-Huebner, and twins Kayla and Taryn Graham.  Also, siblings Mary Green, Bernard P. Manitowabi, Lorraine Boulley, Luanne Manitowabi, Louis Manitowabi, Virginia Manitowabi, and Lisa Grunske.  Several nieces and nephews, and great nieces and nephews.    
Joe was predeceased in death by his parents, his brothers Kenneth Green, Raymond Manitowabi, Roger Manitowabi, and one sister Roberta Manitowabi.  
Cremation will take place with memorial services to take place at a later date.  A traditional sacred fire was lit at Niiganighizhik cultural building where prayers were offered by immediate family only to send Joe on his journey.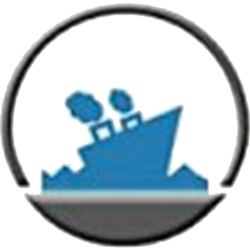 Latest posts by Staff Report
(see all)