Michigan Gov. Gretchen Whitmer's expansion and extension of her "stay-home" order is prompting anger over its economic impact and calls by some municipal leaders to reject parts of it.
Whitmer's Thursday order is more sweeping than those in other states, barring the sale of paint or plants at stores, lawn services, the use of power boats (but not kayaks) and most travel to cottages and second homes.
In a state where the vast majority of coronavirus cases are in southeast Michigan, some say the measures are too extreme. In Alpena, where there are no cases yet, landscaper Brandon Hawley said he's been stopped by local police enforcing the state order. 
"We should be able to go out and work," said Hawley, owner of Dependable Lawn Care and Property Services.
"We're not sucking on people's door knobs when we're done with the job."
Republican leaders, who generally had supported the Democratic governor's policies during the crisis, now call the extension through the end of April overly broad.
"Call on your own circles of influence …..to then call upon theirs ….to 'bury the Gov with voices of disagreement and concern,' " Senate Majority Leader Mike Shirkey, R-Clarklake, wrote in a message to GOP senators.
"Tell her she is destroying our HEALTH by killing our livelihoods," he wrote.
Whitmer's order came the day before Michigan recorded its deadliest day yet in the pandemic on Friday, with 205 COVID-19 deaths including 175 in the past 24 hours. The state has the third-most cases nationwide.
And while the overall new cases have declined for a week since a high of nearly 2,000 on April 3, Whitmer and health experts said it's no time to relax. They point to scientific models that show tough social distancing measures slow the virus that has killed nearly 1,300 statewide in one month, more than die in car crashes in an entire year in the state.
"These people were husbands, wives, grandparents, sons, and daughters," Whitmer wrote on Twitter on Friday "We are not out of the woods yet."
Models predicting a decline in COVID-19 cases and deaths assume a continuation of strict stay-at-home orders for at least 30 days. If those are relaxed, officials believe infection rates and deaths will soar.
Even the model that estimated deaths would peak on Thursday or Friday, which has been routinely cited by the White House, based its assumptions on restrictions continuing through the end of May.
A "significant flattening" in cases on Friday prompted Michigan Medicine to pause plans to build a field hospital. The decline is the result of tough social distancing, said Dr. Matthew Sims, an infectious disease expert at Royal Oak-based Beaumont Health.
"Flattening doesn't mean it's safe to break social distancing," said Sims. "Because once you do that (the virus) is going to surge."
'It's an order, not a suggestion'
Many opponents of Whitmer's new order say they also favor social distancing, but contend that some businesses could safely re-open and don't require frequent human contact.
They're especially upset that the extended "stay at home" order did not take updated federal standards into account when deciding what was "essential."
Whitmer's orders have both relied on a March 19 guidance from the U.S. Cybersecurity and Infrastructure Security Agency to identify critical infrastructure workers exempt from the stay-home order.
The governor's new order disregards "any subsequent guidance" from the same agency, including an expanded list released March 28 that added workers from housing construction firms, gun shops shooting ranges and other sectors.
That new federal guidance recommends exemptions for landscapers "who provide services that are necessary to maintaining the safety, sanitation, and essential operation of residences" or businesses.
The Whitmer administration has offered similar guidance but concluded that "in nearly all cases," landscaping and lawn care do not qualify for that exemption.
In neighboring Ohio, officials adopted the new federal guidelines in extending the state's stay-home order to May 1 and are allowing lawn care.
As the days get longer and warmer and the grass in many yards grows higher, some local leaders have challenged the governor's position.
Chesterfield Township Supervisor Daniel Acciavatti told residents of the Macomb County community that it was no problem to mow their lawn — or hire someone to do it. So too has the city of Roseville. And in Warren, the state's third largest city, Mayor Jim Fouts told residents they will not be issued tickets for using a lawn service. 
Source: Bridge Magazine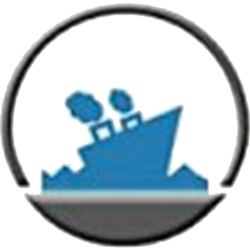 Latest posts by Staff Report
(see all)