Gerald Littlejohn, 81, of Goetzville, Michigan, died on March 30, 2020, in Sault Ste. Marie, Michigan. He was born on December 11, 1938, in Bridgeport, Michigan, to William Percy and Georgia Belle (Rabidu) Littlejohn.
Gerald grew up in Bridgeport where he worked on a farm. He first met his future wife Eleanor at the A&W and they went to the Saginaw County Fair together on their first date. They married on May 25th, 1963, made their home in Bridgeport, and started a family. Gerald worked at Mitsnmerril making brush chippers until 1976, when he took a job with General Motors in Saginaw and the family moved to Reese. Gerald retired early in 1993 and he and Eleanor moved to Raber Bay.
Gerald attended the St. Stanislaus Kostka Catholic Church.
Gerald liked fishing with Eleanor and going deer hunting. He loved his dog Rosie and his cat "The Fonz". He was an avid vegetable gardener and he and Eleanor canned tomatoes every year. They also enjoyed traveling to Zapatta, Texas, for the winters.
Gerald is survived by his wife, Eleanor Littlejohn; children, Brenda Rohde of Saginaw and Gerald Jay (Colleen) Littlejohn of James Township, Michigan; grandchildren, Brandon Rohde, Ashley Rohde, Joshua (Kelly) Rohde, Gerald Jr. (Sarah) Littlejohn and son, Noah, Emily Littlejohn and daughter, Sophia; sister, Shirley List of Saginaw; and brother, Bill Littlejohn of Bridgeport.
Gerald is preceded in death by his parents William and Georgia; brothers, Ray Littlejohn, Bob Littlejohn, and Ken Littlejohn; sisters, Beverly Robinson and Ruth Littlejohn; and brother-in-law, Ted List.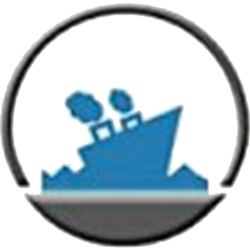 Latest posts by Staff Report
(see all)