Gerald Edward "Jerry" Morningstar, age 69, of Fort Myers, Florida, formerly of the Eastern Upper Peninsula of Michigan, died April 3, 2020, in Florida. He was born June 28, 1950, in Sault Ste. Marie, Michigan, to Boyd and Aline (DeWitt) Morningstar.

Jerry grew up in Strongs, Michigan, one of seven children and graduated from Brimley Schools. At the age of 18, Jerry enlisted with the Marines and was a VietNam veteran. For most of his adult life, Jerry was employed by UPS, retiring in 2007.

Jerry was well loved by his wife, children, and grandchildren and left them with wonderful memories of his unwavering love and a large hole in their lives. When he married Brenda, her family gained a loving father and a devoted grandfather that has made a lasting impact on their lives. He was happiest when he could help others. Later in life, Jerry taught himself to play guitar and loved playing and singing. Nobody was ever considered a stranger to Jerry as he made friends wherever he went. Jerry and Brenda enjoyed traveling and most recently enjoyed a circle tour in Europe, visiting seven countries. While living in the Upper Peninsula, Jerry enjoyed hunting. While living in Florida, Jerry loved boating and fishing with family and friends.

While living in the Upper Peninsula, Brenda and Jerry attended Stalwart Presbyterian Church. After moving to Florida and residing most recently in Ft Myers, they attended New Hope Presbyterian Church.

Jerry was diagnosed with Parkinson's Disease in 2012 and remained active and involved through the years. During his last week of life, Jerry was lovingly cared for in Hope Hospice in Ft. Myers with his wife and children by his side.

Jerry is survived by his wife, Brenda (Sims) Morningstar, whom he married April 15, 1995; children, Casey (Lauren) Morningstar of St. Ignace, Michigan, Jaci (Gary) Mortinsen of Pickford, Michigan, and Kara (Phil) Jimenez of St. Charles, Michigan; grandchildren, Chance Morningstar, Caitlin and Zack Mortinsen, and Gabby, Antonio, and Hope Jimenez; siblings, Sandy (Al) McLean of Cedarville, Michigan, Debra (Ken) Brabant of Newberry, Michigan, and John Morningstar of Strongs.

Jerry was preceded in death by his parents; granddaughter, Makena Elizabeth; brothers, Thomas Morningstar and Don Morningstar; and infant sister, Linda Morningstar.

A memorial service will be held in the Pickford area when it is safe and healthy to do so.

His final resting place will be at Oaklawn Chapel Gardens in Bruce Township, Michigan.

Memorials can be made to the Michael J Fox Foundation (michaeljfox.org) which funds research programs to end Parkinson's Disease or SHSS Pennington House Hospice, 1501 W. 6th Ave, Sault Ste. Marie, MI 49783.

R. Galer Funeral Home in Pickford, Michigan is serving the family. Condolences may be sent to the family at www.rgalerfuneralhome.com.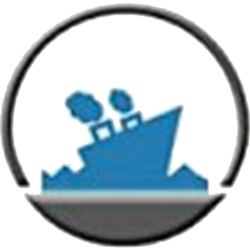 Latest posts by Staff Report
(see all)