EASTERN UPPER PENINSULA – As an organization dedicated to the well-being of our communities, United Way of the Eastern Upper Peninsula has launched an EUP Community Response fund to help meet the immediate and long-term needs of E.U.P. residents impacted during times of community crisis such as this. Funds will be distributed to organizations working directly with residents through an emergency grant allocations process to assist during the crisis. Applications are available at www.unitedwayeup.org/emergency-information and will be reviewed and responded to within 7 days of submission.
Every day, people in our EUP community struggle to afford the simple necessities of housing, food, transportation and basic hygiene items. Many live paycheck to paycheck, employed in businesses that are now temporarily shuttered to help reduce the negative impact of a global pandemic. With schools closed across the Nation, people being laid off because of business closures and the general uncertainties that come with not knowing when our lives may finally find a new normal, United Way is committed to helping our local economy remain as stable as possible. We are working with local foundations and partners like Meijer, Superior Health Foundation, DTE Energy, and donors in our region to provide extra funding support to nonprofit organizations directly helping those in need, organizations who may be struggling themselves to keep up with an increased demand for services. By supporting community partners such as local food pantries, health and social service organizations and other nonprofits, United Way acts as the foundation of stability for local families impacted by COVID-19.
As we move forward through this crisis, additional financial support from the community will be needed to continue to support our friends and neighbors who have been impacted by this crisis. We encourage those who wish to support our vision of providing stability to families to donate online at www.unitedwayeup.org/emergency-information or by mailing your donation to PO Box 451, Sault Ste. Marie, MI 49783. For more ways to donate, email barb@unitedwayeup.org or call 906-632-3700 ext. 1.
For more information about resources and regular updates from United Way of the Eastern Upper Peninsula, follow us on Facebook, Instagram or Twitter @UnitedWayEUP.
#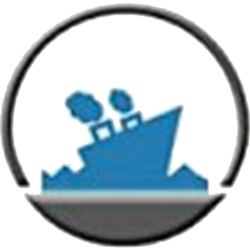 Latest posts by Staff Report
(see all)