PRESS RELEASE – I have read over the Governor's new order #2020-42. I have met with our Prosecutor to develop a plan on enforcement. The order has changed in such a way that we can enforce some of the issues directly affecting our communities.
Attached is MCL 10.33 (the law in which we will be enforcing the Governors order)
TOURISTS TRAVEL RESTRICTIONS:
Individuals may travel:
(1) To return to a home or place of residence from outside this state. (Example, are those who live here but winter elsewhere) We want those people to be able to come Home, we just ask that they self quarantine for the 14 days when they get here.
(2) To leave this state for a home or residence elsewhere.
(3) Between two residences in this state, through April 10, 2020.
After that date, travel between two residences is NOT permitted.
(For example those who live out of the area can NOT travel to or from a cabin/residence starting 0001 hrs of 4-11-2020)
(c) All other travel is prohibited, including all travel to vacation rentals. (exceptions for local travel are located in section 7 of EO 2020-42.
VIOLATIONS of the Governors newest order is a MISDEMEANOR and our Office will investigate and issue citations for violations when necessary. The sections of this order, which most of our enforcement activity is expected, is from the above (3) and (C). Other violations in the order may also be investigated as they arise.
LOCAL MOTEL/RESORT/CABIN RENTALS:
This same order in section 12 states:
(No one shall advertise or rent short-term vacation property except as necessary to assist in housing a health care professional or volunteer aiding in the response to the
COVID-19 crisis)
Any investigation into Sec 12 which results in violations being found will result in a Misdemeanor citation being issued to the owner/operator.
WE MUST ALL DO OUR PART
Executive Order 2020-42 is valid until 4-30-2020. If we all do our part now, the sooner everything will get back to normal. Although we typically welcome visitors and tourists to our area, we need all those who feel that they need to travel to our community from their other homes in Michigan to do their part by complying with the order until it is lifted. The quicker we comply with the stay at home order, the sooner we can ALL begin to enjoy the things we once did here in Chippewa County.
We will actively be investigating and enforcing this order to protect to citizens of Chippewa County.
This order is not perfect and does not cover every possibility of travelers, but it does help.
Thank you and BE SAFE!
Read the Governor's Executive Order #2020-42 in full here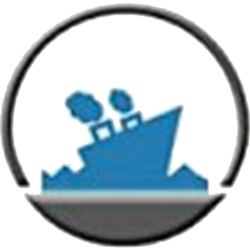 Latest posts by Staff Report
(see all)