CHIPPEWA COUNTY, Mich. (WPBN/WGTU) — The Chippewa County Sheriff is addressing community concerns after receiving complaints of people heading into the Upper Peninsula throughout the weekend.
As of Monday, Chippewa County is reporting two confirmed cases of COVID-19 with 17, 221 cases being reported in Michigan.
In a Facebook post Sheriff Mike Bitnar said he is working on getting answers from the Attorney General's Office regarding specific problems in the Eastern Upper Peninsula.
In the letter addressed to Chippewa County residents Sheriff Bitnar wrote:
I know we have lots of people from out of the area and out of the state here. Many of these people are here for recreation purposes as they have their Jeeps and ORV's with them.
For example, Drummond Island had lots of people with their Jeeps up over the weekend to ride the trails. The problem, of course, is they come up from hot spots and then frequent the gas stations, atm's, etc.. This is a huge concern to the local population.
The Sheriff goes on to explain how the Michigan Sheriff's Association is also getting involved.
We had several complaints from all over the county this past weekend. I spoke directly to the Prosecutor over the weekend and at that time there was nothing we could do about people coming North and driving around.
If there was a sponsored group outing or they met as a large group, such as having a large party or dinner where it would violate the order, then it could be investigated. However, I believe all the sponsored outings in our area have already been cancelled.
I know our MSA (Michigan Sheriff's Association) has been in direct contact with the Governors Office. The Governors Office is well aware of this specific problem. We are waiting to hear back from them.
Law enforcement feels your pain. We either need a change in the order or clarification from the AG's Office. Then they need to make it very clear to the public and all the local Prosecutors what is allowed and what is not. The order as it stands is too vague which leads to the confusion.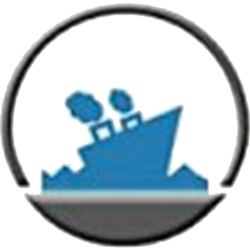 Latest posts by Staff Report
(see all)