Carrol Ellen Weston, age 85, of Brimley, Michigan, died on April 18, 2020 in Sault Ste. Marie, Michigan. She was born on January 1, 1935 in Sault Ste. Marie, to Ellis J. and Isabelle (McRae) Wilcox.

Carrol grew up in Brimley and graduated from Brimley High School in 1952. After High School, she married her high school sweetheart, Richard Weston, on August 8, 1953 at St. Mary's Catholic Church in Sault Ste Marie. They made their home in Brimley and raised their family. Richard worked and retired from Great Lakes Dredge & Dock. Richard was a Commercial Fisherman until he died on April 27, 2002. Carrol worked some part time jobs when her kids were in school.

Carrol was a member of the Brimley VFW Auxillary.

Carrol loved to travel with her family and listen to country music, especially George Strait. She enjoyed quilting with her granddaughters, great granddaughter and her niece Mary Ann. She also enjoyed visiting with her nephew Greg, and having coffee dates with her best friends, Joan & Dottie.

Carrol is survived by her children, Nancy Weston of Brimley, Michael (Laura) Weston of Sault Ste. Marie, and Janis Weston of Brimley; grandchildren, Nadia Cottelit, Kelly (Daniel) Berg, Jamie Perron, Benjamin (Candice) Weston, Katherine Weston, and Michael Hall; great-grandchildren, Jasmine, Noah, Carter, Oliver, Emilia, Madison, and Freyja; brothers, Jack Wilcox of Reno, Nevada, Dave (Jackie) Wilcox of Rossford, Ohio, James (Cecelia) Wilcox of Juneau, Alaska; sisters, Anne Amyotte of Wilseyville, California and Mary Jo Savoie of Lancaster, California.

Carrol is preceded in death by her husband, Richard Weston; infant son, David Weston; brothers, Tom Wilcox, Don Wilcox, and Bill Wilcox; sisters-in-law, Virgie Wilcox, Sheila Wilcox; and brothers-in-law, Robert Weston and Harry Amyotte.

A Celebration of life will be held later this summer 2020.

Internment will be at Mission Hill Cemetery.

R. Galer Funeral Home in Pickford, Michigan is serving the family. Condolences may be sent to the family at www.rgalerfuneralhome.com.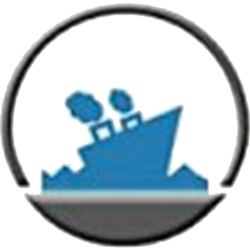 Latest posts by Staff Report
(see all)