Governor Gretchen Whitmer said today she had signed two supplemental appropriations bills with $150 million in funding to help the state respond to the COVID-19 pandemic, but also issued line-item vetoes totaling $80 million on other programs so that money could be re-prioritized.
The move was announced in a joint statement from Ms. Whitmer, House Speaker Lee Chatfield (R-Levering), Senate Majority Leader Mike Shirkey (R-Clarklake), House Minority Leader Christine Greig (D-Farmington Hills) and Senate Minority Leader Jim Ananich (D-Flint).
State Budget Office spokesperson Kurt Weiss said everything in SB 151 was vetoed other than $25 million for COVID-19 response, $31 million for legal settlements involving the departments of Corrections (juvenile prisoner lawsuit) and State Police (the lawsuit brought by the family of Damon Grimes), $19 million to pay down liabilities in the Venture Michigan Fund, $14 million to pay for the March presidential primary, $7 million General Fund to boost hospital outpatient rates, $4 million for "critical oil and gas inspections" and $8 million to authorize spending for dedicated federal and restricted funds.
"Residents across the great state of Michigan need to know that the executive and legislative branches of state government are working together to do whatever is necessary to ensure an effective response to COVID-19," the joint statement said. "Today's signing of two supplemental budget bills will provide new state funding of $150 million to bolster response efforts. To date, the state has already expended more than $130 million to secure more than 20 million masks, more than 2,000 ventilators, nearly 9 million ounces of hand sanitizer, more than 255,000 boxes of gloves, 2.4 million gowns, more than 2,000 beds, 210,000 testing supplies, 3,000 thermometers, 185,000 face shields, 22,000 cartons of disinfecting wipes, as well as other needed supplies. The additional funding provided today, along with the supplies and funding provided by the federal government, helps ensure that Michigan has the necessary resources to save lives and slow the spread of COVID-19."
Ms. Whitmer also issued two executive directives today with budget implications, one temporarily restricting discretionary spending by state departments and agencies and the other temporarily suspending hiring, creating new positions, filling vacant positions, transfers and promotions in the executive branch of state government.
"I want to thank the countless state employees who are working around the clock to protect our communities from the spread of COVID-19. We will get through this together," Ms. Whitmer said in a statement. "As we continue to navigate this crisis, my number one priority is protecting Michiganders' health and safety. However, we must also work to prepare our state for the impact the COVID-19 crisis will have on our economy and the state budget. These executive orders will help us do just that."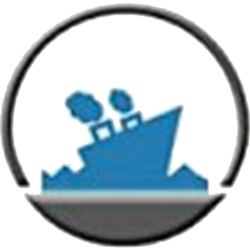 Latest posts by EUP News Staff
(see all)