BLOOMINGTON, Minn. – Feb. 27, 2020 – The Men's League of the Western Collegiate Hockey Association, through WCHA President and Men's League Commissioner Bill Robertson, today announced the 92 recipients of the 2019-20 WCHA Scholar-Athlete Award.
"I want extend congratulations to our 2019-20 WCHA Scholar-Athlete Award winners on behalf of the Western Collegiate Hockey Association," Robertson said. "I'm excited to publicly recognize the academic excellence of our 92 student-athletes who have maintained an elite level of excellence in the classroom while competing at the top level of collegiate hockey. All of our recipients are tremendous representatives of the Association and our schools."
The WCHA Scholar-Athlete Award was developed through member institution Faculty Athletics Representatives and approved by the conference membership for the 2005-06 season. To earn recognition as a WCHA Scholar-Athlete, conference-member student-athletes must have completed at least one year of residency at their present institution prior to the current academic year and must also have a grade-point average of at least 3.50 on a 4.0 scale for the previous two semesters or three quarters. A candidate may also qualify if his overall GPA is at least 3.50 for all terms at his present institution.
Over the 15 years of the award, there have now been more than 1,200 WCHA Scholar-Athlete honorees representing every men's and women's member institution. Forty-one of this season's 92 men's recipients are repeat honorees, with 13 of those now being three-time honorees. This year's 92 honorees are also an increase from the 84 men's student-athletes who were honored a season ago.
In addition, Alaska Anchorage's Nolan Nicholas is now the ninth four-time WCHA Scholar-Athlete Award honoree in the 15-year history of the award and the third in the last two seasons.
Lake Superior State (10)
Name
Class
Pos.
Hometown
Alexandro Ambrosio**
Jr.
F
Burnaby, B.C.
Tyler Anderson
Jr.
D
Niverville, Man.
Ashton Calder
So.
F
Sault Ste. Marie, Mich.
Ian Johnston
Sr.
F
Ottawa, Ont.
Yuki Miura
Jr.
F
Tokyo, Japan
Miroslav Mucha
So.
F
Bytca, Slovakia
Jacob Nordqvist
So.
D
Gothenburg, Sweden
Mitchell Oliver
So.
D
Kelowna, B.C.
Collin Saccoman***
Sr.
D
Stillwater, Minn.
Pierre-Luc Veillette
So.
F
Drummondville, Que.
(**** indicates four-time recipient; *** indicates three-time recipient; ** indicates two-time recipient):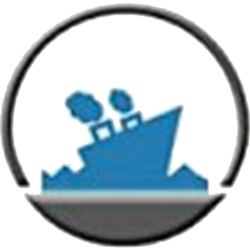 Latest posts by Staff Report
(see all)