Rep. Isaac Robinson (D-Detroit) died Sunday at just 44 years old, officials announced Sunday, leading to tributes remembering the first-term representative for his passion, love for Detroit and his laughter – amid strong concern he had COVID-19.
Mr. Robinson was elected to the 4th House District in 2018, succeeding his mother, former Rep. Rose Mary Robinson. In this nearly 15-months in the House, Mr. Robinson was known for saying whatever was on his mind whether he was on the House floor or in a committee hearing. He had no qualms about calling out those in his own party, including the governor or legislative leadership.
Mr. Robinson, an attorney probably best-known for union organizing, sat on the Commerce and Trade, Regulatory Reform and Tax Policy committees. Mr. Robinson often advocated for issues benefiting low-income residents and labor. He was one of the House Democrats who opposed the auto insurance reform proposal passed last year. He also helped lead the charge against Governor Gretchen Whitmer's proposal to close Benton Harbor's high school.
While the cause of Mr. Robinson's death was unconfirmed, House Minority Leader Christine Greig (D-Farmington Hills) said Sunday she spoke with Ms. Robinson, who indicated she thought COVID-19 was a factor.
Mr. Robinson did not attend House session on March 17.
Ms. Greig said the House Democratic caucus has been checking with each other – Rep. Tyrone Carter (D-Detroit) tested positive for the coronavirus last week – and she had last texted with Mr. Robinson on Thursday. She said he had indicated he wasn't feeling well.
"We don't know specifically," Ms. Greig said. "I think all indications are that is what happened," she said on if his death was related to the virus.
Ms. Greig said it will be sad trying to envision a world, a caucus and Detroit without Mr. Robinson.
"Anyone who knows Isaac, who worked with Isaac, knows just how much he loved the people of Detroit and fought for them every single day," Ms. Greig said. "To have that loss, to not have that voice anymore, is just heartbreaking for us. Every time he spoke, he spoke with passion and determination to make the world better."
Mr. Robinson had an ebullient personality. During the 2009 Detroit mayoral campaign, unions had sided with Mayor Ken Cockrel Jr. over Dave Bing, and that meant Mr. Robinson was with Mr. Cockrel. He was at seemingly every campaign event and at one such event improvised a campaign theme song.
House Speaker Lee Chatfield (R-Levering) said Mr. Robinson was a tremendous friend and colleague.
"I will remember Isaac as a proud son of Rose Mary, an accomplished attorney, and a talented and effective representative of the people. But most of all, I will remember him as a passionate defender of the city of Detroit and the people who lived there," Mr. Chatfield said in a statement. "He cared deeply for that city, and his genuine love for its residents shined through in everything he did and in every decision he made."
Detroit Mayor Mike Duggan said in a statement Mr. Robinson, "fought passionately for the issues he believed in and for those in our community who needed a strong advocate like him."
"My heart goes out to his mother, former state Rep. Rose Mary Robinson, his father, Roger, and all of his many loved ones. His passing is a devastating loss to our community and another reminder of how we all need to do our part to protect ourselves and each other in these difficult times," Mr. Duggan said.
Colleagues and friends offered condolences and tributes on social media Sunday night after the news of his death had spread.
"Moments ago, I learned of the passing of my colleague from Detroit, Representative Isaac Robinson. It was always a pleasure working with him on a wide range of bills," said Rep. Beau LaFave (R-Iron Mountain). "My sincerest condolences to his family, friends and caucus. Prayers go out to you all during this time."
Rep. Darrin Camilleri (D-Brownstown Township) posted: "Isaac was a fighter: For his community, for progressive issues, and for working people. He wasn't afraid to let you know what he thought was right – because it usually came from his deep conviction to protect those who are left out and left behind. Rest In Power, Rep."
House Minority Floor Leader Yousef Rabhi (D-Ann Arbor) tweeted of Mr. Robinson: "There are few willing to stand against a strong tide when it is right."
"Few who have the moral fortitude to take up a righteous fight that is unpopular," he wrote. "Few whose convictions compel them to speak with the voice of giants through a blistering headwind. Isaac, you will be missed."
Governor Gretchen Whitmer said in a statement Mr. Robinson will be missed by many, including her.
"Rep. Isaac Robinson had a huge heart, a quick wit and a genuine passion for the people. I am very sad to hear of his passing," Ms. Whitmer said. "He was a fierce advocate for Detroiters and people across Southeast Michigan. He dedicated his career to ensuring justice and security for those he served, and the impact he had on his community will continue to be felt for years to come."
Michigan AFL-CIO President Ron Bieber said in a statement Mr. Robinson was "an incredible spirit, a fighter for working people, and a lifelong champion of the city of Detroit."
"He was also a good friend with a big heart. I am shocked and saddened to hear that he's passed," Mr. Bieber said. "Last time we talked, he was working to make sure we took care of workers who were affected by this awful coronavirus pandemic. His impact will resonate in his community and around our state years from now."Back to top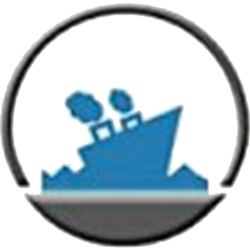 Latest posts by EUP News Staff
(see all)