Vickye Johndrow, of Sault Ste. Marie Michigan walked on February 22, 2020, after suffering a short illness.
She was born August 6, 1948, and she was a proud member of the Sault Ste. Marie Tribe of Chippewa Indians. She was well known for her ability to write, her sense of humor, and the love for her family. She liked to cook, bake, read Louis L'Amour books, and paint. Vickye graduated from Loretto Catholic High School in 1967 and Lake Superior State University in 1987, where she earned a degree in human services.
Vickye was born to Alfred and Helen (Bailey) Johndrow and is survived by two sisters: Salena "Sally" Nolan and Mary Weinman of Sault Ste. Marie, MI; one brother: Tom (Clara) Johndrow of Brimley, MI; her two children: Selina (Darin) Smith of Iron Mountain, MI and Clay (Stacy) Folsom of East Lansing, MI; as well as the ultimate joys of her life,
grandsons: Mitchell (Rachel Allsbury) McLean and Noah Folsom; and great-granddaughter: Madilynn Rae McLean. Many nieces and nephews survive her, but her nephew Marty Nolan held a very special place in her heart. Her sisters and brother were her best friends.
Vickye was predeceased by her parents, sister: Amanda (Johndrow) Eubanks, and brother: John Johndrow.
A Catholic/Native American service will be held at Medilodge nursing facility on March 14, 2020, at 2:00 p.m. and the family will receive visitors from 3:00-5:00 p.m.
Vickye had a unique sense of humor and will be missed by many. She was known for helping anyone in need and she loved her pets almost as much as her children. She worked for Kewadin Casinos as an administrative assistant for almost 20 years. She left an indelible mark on the hearts of many who knew her.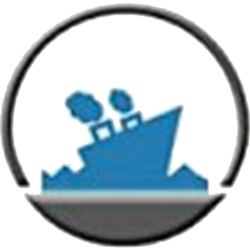 Latest posts by Staff Report
(see all)