Steven Robert Glezen, age 57, of Sault Ste. Marie, Michigan passed away Tuesday evening, February 25, 2020, at his home after a battle with Pancreatic Cancer. He was diagnosis in August 2017.
Steven was born on December 7, 1962, in Farmington, Michigan to Robert S. and Virginia (Cunningham) Glezen. Steven married Gail Solberg on November 11, 1995, in Sault Ste. Marie, Michigan. He was a graduate of Cadillac High School with the class of 1981. He attended Lake Superior State University to receive his Bachelor in 1986. Right out of college he started to work in Royal Oak for First of America which eventually became National City Bank. In 2000 he was one of the first employees recruited when Old Mission Bank was formed. He worked there for 20 years, finishing his career as the Senior Vice President and Senior Lending Officer.
Steven was a member of Sault Historic Sites, Sault Ste. Marie EDC, Sault Ste. Marie Chamber of Commerce (past President) and former Rotarian, A member of the Sault Weslyan Church, Honorary member of Christopher Columbus Society- sponsored by the late Robert Collia, Sr. Steven enjoyed landscaping and yard work, photography, Soo brewing Company and all its's "family".
Steven is survived by his wife and children: Jennifer Corbiere, Katie Corbiere, Andrew Glezen and Abigail Glezen; grandchildren: Adelyn, Mackenzie and Kadence; Steven is also survived by his mother: Virginia Glezen; siblings: Kirk (Ola) Glezen; Mother-in-law: Grace Solberg; brother-in-law: Mark (Diane) Solberg.
Steven was preceded in death by his father: Robert Glezen and father-in-law: Arthur Solberg.
A memorial service will be held at 3:00 PM on Saturday, February 29, 2020, at the Sault Wesleyan Church. Friends may gather that same day at the church from 1:00 PM until the time of the service
In lieu of flowers, memorials may be left to Hospice of the EUP.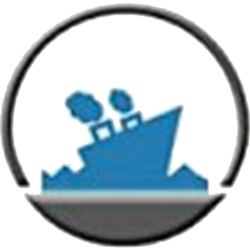 Latest posts by Staff Report
(see all)