Just prior to Midnight on 1/29/2020 a Chippewa Co Deputy Sheriff came across a vehicle driving on the sidewalk off of the I-75 Bus Spur in Sault Ste Marie. The vehicle then traveled into the actual roadway and spun around. The vehicle then took off at a high rate of speed.
The driver was ultimately stopped and arrested for HIGH BAC OWI.
During the arrest/booking procedure from the OWI arrest, a 911 call was received at Central Dispatch. The 911 call was reporting gun shots fired at an apartment complex in Soo Twp, Chippewa County.
Officers from Sault Tribe PD and the Border Patrol were en-route to assist the Sheriff's Office and were the first on scene. Upon arrival Sault Tribe Officers heard additional gunshots from the apartment complex.
During the search of the area a suspect was found in a hallway within the complex. It was reported that the suspect may have been under the influence. The suspect disregarded the Officers commands and went back into his apartment where he reached for and grabbed a handgun, again disobeying Officers commands.
Shots were fired and the suspect retreated into a bathroom area off of the bedroom. It appears the suspect may have taken his own life once inside the bathroom. However, the investigation is in its early stages and more information will be made available at a later date.
Officers reported to dispatch, shots fired and EMS was immediately dispatched.
The Officers started to give medical treatment to the suspect, however he died at the scene.
The Chippewa Co Sheriff's Office arrived on scene around this time and started the investigation. The Sheriff's Office called for the Michigan State Police Crime Lab to assist and process the scene. Additional Deputy Sheriff's and Detectives were also called out to assist. The MSP Crime Lab and the Sheriff's Office are still on scene executing the search warrant.
The names of the Officers and the victim are not being released at this time.
The Chippewa Co Sheriff's Office was assisted by the Sault Ste Marie PD, USBP, MSP, Sault Fire/EMS, and Central Dispatch.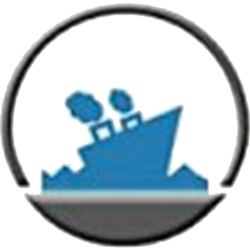 Latest posts by Staff Report
(see all)