LANSING – A prisoner is in solitary confinement, accused of inciting a riot, after he and two other inmates wrote a letter complaining about conditions at Chippewa Correctional Facility.
The prisoners and their family members say Edward Terrell Walton, 34, did no such thing, but is being punished for speaking out about unhealthy conditions and abusive treatment at the prison near Kincheloe.
In January, Walton and Chippewa prisoners Edward Roland Combs, 39, and Eric Tobais Woods, 41, signed an open letter, sent to Gov. Gretchen Whitmer and Corrections Department Director Heidi Washington, complaining about conditions at Chippewa and the treatment of visitors, who, in many cases, must travel for hours to see them.
Walton was moved to solitary confinement, known as "the hole," on Feb. 3, and is expected to remain there until Feb. 15 after he was convicted of inciting a riot at a prison administrative hearing Monday, Corrections Department spokesman Chris Gautz said.
"Walton … admitted to writing a letter encouraging people on the outside to call
the warden and tell her if she doesn't make the changes the prisoners want that there will 'be a protest scheduled to take place at this prison to make national attention out of the situation,' " Gautz said, quoting from a letter Walton allegedly sent through the prison email system, known as JPay. "In no way is he being punished for the letter listing the complaints. Prisoners are free to tell prison officials and anyone else on the outside of complaints they have."
Prison officials concluded Walton was planning a demonstration inside the prison. The prisoners and their families say he was urging supporters to hold peaceful demonstrations, outside the prison, and in Lansing.
Walton and the other two prisoners are serving life sentences, according to prison records. Walton is in prison for two 2004 murders and other crimes involving weapons in Wayne County. Combs is serving life for assault with intent to murder and other 2001 crimes in Kalamazoo County. Woods is in prison after conviction for a 2000 murder in Wayne County.
Gautz said it would not be considered incitement to riot for a prisoner to communicate with people outside the prison, leading to a peaceful outside demonstration. But that's not what happened in this case, he said.
"The facility, and the administrative law judge … believed he was planning a protest with other prisoners to take place inside the prison," Gautz said. "And by either advocating or instigating such an action, a prisoner can be found guilty of incite to riot."
Inside the prison, "there is no such thing as a peaceful demonstration," Gautz said. "Prisoners are not permitted to engage in organized protest."
But Walton's mother, Combs, Woods, and Combs' mother all say the prison authorities got it all wrong. They say Walton was encouraging friends and families to organize peaceful demonstrations outside the Chippewa prison and outside Corrections Department headquarters in Lansing.
The situation "has now turned into a witch hunt of myself and the other two prisoners in an attempt to either cover up the problems at hand or in some way make us villain(s) in order to stop us from pushing our claims," Woods said in an email to the Free Press.
"Obviously, we have seriously ruffled some feathers with our complaints."
Walton's mother, Carolyn Austin of Detroit, said her son was only sending a cry for help about prison conditions and that is why he is being punished.
"All they want is to be treated fairly — be treated like humans," Austin said.
Combs said the only thing he and the others have done wrong is "exercise my First Amendment right to free speech."
Complaints cited in the letter from the three prisoners included forced labor, overcrowded and unhealthy conditions that include black mold in bathroom and shower areas, overcrowded visiting rooms, and a lack of diversity among prison officers that they say results in discriminatory and abusive treatment of prisoners of color.
"We took very seriously the allegations made in the letter, so much so that we had an inspector from a different facility come and look into it," Gautz said.
"He reviewed the allegations the prisoners made about the facility and all were found to be without merit."
He said the inspector toured every housing unit and found no mold or overcrowding, and discipline for misconducts was "found to be consistent and progressive in nature." He reviewed visiting records and found that in the last six months "there were not any times when visits had to be terminated because of overcrowding."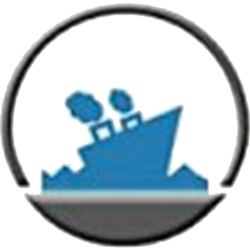 Latest posts by Staff Report
(see all)