L. Dale Graves, age 77, of Drummond Island, Michigan, died on February 7, 2020 in St Ignace, Michigan. He was born on January 4, 1943 in Mason, Michigan, to Leon J. and Bessie Mae (Dill) Graves.

Dale grew up in Mason, MI and graduated from Mason High School with the class of 1961. He met Sharon D. Pahl, and they married on September 30, 1986. He worked as the Building Trades Leader for the Dept of Corrections, MSI, and retired from the State of Michigan. He could do it all: plumbing, electrical, masonry, roofing, construction, you name it… In the mid-80's, Dale and Sharon started frequenting Drummond Island. In 2003, they made Drummond Island their permanent home, along with their daughter Sheila and granddaughter Sydney. Sharon became ill and passed away in June 2007.

Dale was a member of the Drummond Island Lions Club and served as president for 5 years. He was also a member of the Drummond Island Moose Lodge #2381 and attended the Drummond Island Baptist Church.

Dale always kept busy outdoors, whether it was working in his own yard, or lending a hand to a friend or neighbor. He enjoyed gardening, and each year his garden grew bigger and bigger. Winter never slowed him down either. He was an avid snowmobiler, and even had one last "big trip" planned just days before his passing. They were heading to Moosonee, Canada and were scheduled to be gone 11 days. His biggest passion, though, was baseball. He was catcher for the City of Lansing league for 19 seasons. He attended countless Detroit Tigers games at home, as well as Spring Training in Lakeland, FL. He also went on to participate in the Detroit Tigers Fantasy Camp from 2014-2017, where he still could catch all 9 innings of a game, multiple times a day.

Dale is survived by his loving companion Barbara Bergum; son Kevin Graves of Buffalo, New York; daughter Sheila (Joseph) Seaman; grandchildren Steven (Melissa) Graves, Keegan (Sara) Bieda, Sydney Pahl, and Kyndra Graves; great-grandson's Hunter Graves, Beckham Bieda and Callahan Bieda; sister Leona Cook; and many nieces and nephews.

Dale is preceded in death by his parents; wives Nan Graves and Sharon Graves; son Alan Graves; brother's Donald Graves and Albert Graves; brother-in-law Terry Cook; and sister-in-law's Lucille Graves and Louise Graves.

A celebration of life will be held on Saturday, May 30, 2020 from 12:00pm to 2:00pm at the Drummond Island Township Hall. A graveside service will follow at 2:30pm at the Drummond Island Cemetery.

Burial will be at Drummond Island Cemetery.
In Lieu of flowers, the family asks that donations be made in Dale's memory to the Drummond Island Lions Club

R. Galer Funeral Home in Pickford, Michigan is serving the family. Condolences may be sent to the family at www.rgalerfuneralhome.com.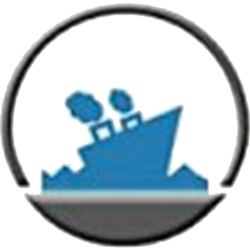 Latest posts by Staff Report
(see all)