(SooToday.com) – Sault Police say Huron Street between Queen Street West and Albert Street West was reopened to traffic at 1:30 p.m. Tuesday.
However, police are still instructing motorists who wish to travel to the U.S. to access the International Bridge by using Carmen's Way to enter the Bridge Plaza.
Motorists returning from the U.S., after clearing Canadian customs, may exit the Bridge Plaza by taking a sharp right turn and proceeding to an exit to Queen Street West.
Police had closed Huron Street between Queen Street West and Albert Street West Monday after a group of Indigenous protesters, standing in solidarity with other Indigenous protests across Canada, began to restrict vehicular access to the International Bridge on Huron Street.
Officers remain at the scene of the peaceful gathering of about 25 people.
"We're supporting our friends from Wet'suwet'en," said Candace Neveau, speaking to reporters on behalf of the protestors.
In northeast BC, Wet'suwet'en territory hereditary leaders have stated development of the 670-kilometre Coastal GasLink gas pipeline would be an act of trespassing on their land, (which is unceded), and environmentally dangerous.
Checkpoints were erected by the Wet'suwet'en nation and their supporters to prevent development of the pipeline, leading to tensions arising between the nation and the RCMP.
Solidarity protests for the Wet'suwet'en nation have taken place across Canada since Jan. 8.
The current situation near the International Bridge comes after Prime Minister Justin Trudeau, on Feb. 21, called for the Wet'suwet'en solidarity blockades to come down.
"We're going to be just going with the flow. With our people, we let the spirit move," Neveau said when asked by reporters how long the protestors planned to stay at the Huron Street Bridge Plaza entrance.
"It's a ceremony, not a demonstration," Neveau added.
"We're continuing to monitor the situation. Traffic is still flowing across the International Bridge. Folks are just being asked to use an alternate entrance and exit," said Lincoln Louttit, Sault Police spokesperson, speaking to reporters Tuesday.
"This is a peaceful gathering and we're going to continue to monitor the situation as it unfolds…this is not a barricade. Traffic is flowing on the International Bridge. It's a different entrance and a different exit."
"We did receive a few calls this morning asking for traffic updates on the bridge, and we would ask people to please notify the International Bridge Authority. If they have questions about traffic flow, they have an app and a website with webcams," Louttit said.
Louttit added Sault Police have received some support from the OPP and RCMP as they monitor the bridge situation.
Louttit said there have been no serious clashes between the demonstrators and the public.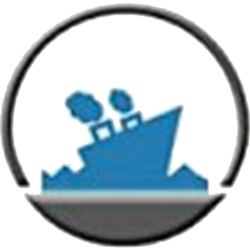 Latest posts by Staff Report
(see all)