Nearly two hundred hockey teams competed for some impressive hardware Sunday in Saint Ignace.
The 14th Annual Labatt Blue Pond Hockey Tournament wrapped up this weekend on Moran Bay.
184 teams across 23 divisions from across the country battled it.
They played on rinks with ice 17 inches thick.
The competition brings out puck stars of all ages, from 21-years-old up to adults who will be eligible for social security in just a few years.
This year, the winning team in the 21-year-old division came all the way up from mid-Michigan.
"I went to school in the Upper Peninsula and I just love the U.P. in general," said 21-year-old division champion Ryan Connor.
"So to come up here and play in a tournament like this…just the atmosphere in the U.P. This is the biggest event in St. Ignace, it's a really awesome place to be."
Winners took home big trophies and of course bragging rights.
For more information on the tournament, go to https://www.labattbluepondhockey.com/uppondhockeychampionships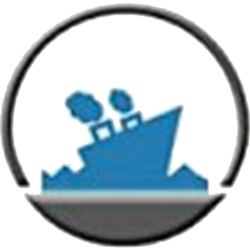 Latest posts by Staff Report
(see all)