George "Bill" William Barr peacefully passed away Thursday January 30th, 2020 at his home. Bill was born June 9th, 1957 in Sault Ste Marie Michigan to Dale and Verna Barr. Bill married Colleen (Cryderman) January 3rd, 1981 spending 39 years together.
Bill was a loving, passionate and family oriented man that could be found surrounded by his grandchildren on his beloved farm. Bill spent many years working along side his father and his brother at Premium Oil Company and later on in life at Barr Brothers. He took great pride in his family built home and found comfort sitting and watching his birds at the bird feeder. Bill spent many years as a volunteer hockey coach with SMHA and had the privilege of coaching hundreds of kids throughout the years including his own children and niece. Bill spent many fond years along side his family, housing hockey players for the Soo Indians and creating many loving and lasting relationships with the families and boys.
Bill was preceded in death by his parents Dale and Verna Barr, Uncle George and Aunt Ann Barr, and his father and mother-in-law William and Patricia Cryderman.
Bill is survived by his wife Colleen, children Matthew (Kelly) Barr, Kiley (Chris) Young, and Erin (Joshua) Smith, grandchildren Colton, Isaac, Arkin, Lucas, Driftin, Elodie, Thaxtin, Estelle and Lynnlee, siblings Jeff Barr, Donna Barr and Colleen (Dale) Sibbald, brothers-in-law Dave Cryderman, Dan (Betty) Cryderman, Jeff (Terry) Cryderman, Charlie (Cathy) Cryderman, and John (Carla) Cryderman, along with too many nieces and nephews to mention.
Bill found comfort in his faith knowing that he would join loved ones that passed before him. He will be greatly missed by all that loved him. There will be a gathering held on Tuesday, February 4th, 2020, from 1:00 until 3:00 PM with a memorial service to follow at C.S. Mulder Funeral Home.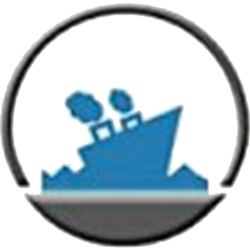 Latest posts by Staff Report
(see all)