Gary Lynn Clement, age 45, of Sault Ste. Marie, Michigan passed away on Sunday, February 2, 2020, at the University of Michigan Hospital. He had been on the liver transplant list since 2015.
Gary was born on October 24, 1974, in Sault Ste. Marie, Michigan to Paul and Patricia (Britton) Clement. Gary graduated from Sault High School with the class of 1994. While in High School he worked as an usher at the Soo Theater. Later, for more than 25 years, he worked at Quaker State. He enjoyed NASCAR and his favorite driver was Bobby Labonte. He also enjoyed golfing, helping with the Lion's Club mud runs, and woodworking. Gary liked to go for long drives while listening to county music. He also liked to watch Red Wing and Laker Hockey. He was a member of Moose Lodge. Upon death, Gary donated to Eversight with the desire to help someone else.
Gary is survived by his mother: Patricia Clement of Sault Ste. Marie, MI; two children: Lily Renee Clement and Alisa Roz Clement both of Roger City, MI; and many aunts, uncles, and cousins.
Gary was preceded in death by his father: Paul W. Clement; a brother: Leonard Joseph Clement; and his grandparents: Robert and Doris (Lane) Britton and Leonard and Margaret (Woodgate) Clement.
A memorial service will be held later this spring at C.S. Mulder Funeral Home. The date and times will be announced. In lieu of flowers, memorials may be left to help with funeral arrangements.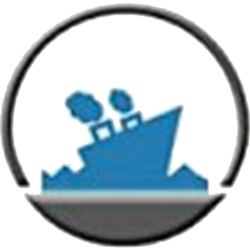 Latest posts by Staff Report
(see all)