As the winter holiday season comes to a close, Poles go out in search of pączki, or traditional deep-fried doughnuts with sweet fillings like fruit jam. But Fat Thursday traditions have long since spread far beyond Poland's borders. Celebrated in the United States on Fat Tuesday or Mardi Gras – the day before Ash Wednesday – 'Pączki Day' has become a tradition in 'Little Polands' across the country.
There are around 10 million Poles in the US. Still, it seems that Polish foods have yet to make a large-scale impact on the country's cuisine. While leading immigrant food cultures such as Chinese, Italian and Mexican have all permeated the American culinary landscape, there are fewer widely-known Polish dishes outside of major Polish American neighbourhoods in major metropolitan areas.
The Tastes of Home: Polish Cuisine in the New World
Often, to find new opportunities, a family's breadwinner leaves their home and country behind . But what kind of bread do they find in the place in which they end up? How do they preserve their culinary traditions? And how does cuisine travel?
Fortunately, these key dishes are definitely worth bragging about – barszcz, gołąbki and, obviously, pierogi are delicious staples. But there's no Polish food item that has fulfilled its own 'American Dream' as fully as those sweet, fluffy pillows of goodness: pączki. As both Fat Thursday and Fat Tuesday are fast approaching now, the time has come to indulge in all the eggs and butter forbidden during the period of Lent. Let Culture.pl take you on a tour of 'POONCH-ki' (as it's often pronounced there) around the US of A!
Chicago, Illinois
Chicago is often called 'the biggest Polish city outside of Poland', with its approximately 1.5 million people of Polish descent. Poles began immigrating to the Windy City around 1850 and kept coming in waves over the decades. This large population has undeniably affected culinary scene – by now, pączki are one of the food staples of the city, alongside deep-dish pizza and Chicago-style hot dogs.
Old-school Polish bakeries, such as Sweet World Pastry, Kolatek's and Wiklanski's attract hundreds of gluttonous customers all year round, but – especially during the holiday season – pączki are served pretty much everywhere. You'll find the treats in German bakeries, such as Dinkel's and Deerfields (which shouldn't come as a surprise, since the German Berliner doughnut is the pączek's closest cousin), and even French-inspired establishments, such as the Alliance Bakery. You can find all sorts of different Polish doughnut fillings in Chicago – from raspberry and apricot to Nutella and salted caramel. They are sometimes sold alongside King Cake, another Mardi Gras staple, which derives from French traditions in Louisiana.
Bennison's Bakery, a North Shore institution since 1938 that specialises in European-style pastries, goes a step further. Each year, it organises an Annual Pączki Eating Contest. The owner explains:
When I started full time in the bakery in 1975, pączki weren't a big deal. A few on Shrove Thursday, and a few on Fat Tuesday. Every year, it's increased in volume. Fat Tuesday is our single busiest day of the year. We plan weeks ahead of time. We've been forced to purchase production equipment that we use only for pączki week. We start offering them for sale eight days before Fat Tuesday. Many bakeries start in January, but to maintain the uniqueness of Fat Tuesday, we reserve them for the 12 days of the holiday.
Detroit & Hamtramck, Michigan
Hamtramck, Michigan – almost fully surrounded by the city of Detroit – is one of the major centres of Polish American cultural life. Poles came flooding in during the second decade of the 20th century in order to work at the Dodge Brothers automobile assembly plant. In the 1970s, around 90% of the local population had Polish origins. Even though the numbers dropped in the years that followed, some Polish traditions are still cultivated. Pączki Day is actually the biggest culinary event of the year – featuring lots of music, dance, drinking and pastries.
The longest queues stand in front of the Polish bakeries that specialise in paczki, such as the New Palace Bakery (considered by many to be the place to go for the beloved treats) and the tiny New Martha Washington Bakery. Holy Cannoli's Italian patisserie takes traditional plain pączki and fills them with Nutella or classic ricotta cannoli cream. But there are also vegan, gluten free and lighter, baked options available, so that no one feels left out.
Meet the People of Hamtramck, Michigan, in Gdynia
How was the American dream fulfilled in the suburbs of Detroit? The Emigration Museum in Gdynia tells the stories of 30 Polish emigrants in Hamtramck.
It's not only Polish-themed places that have them on offer in this area, however. A Latin spot called Honcho takes part in the craze, preparing special fusion doughnuts such as blood-orange margarita (with blood-orange marmalade, salted caramel icing and white chocolate shavings) and Violet Beauregarde (blueberry filling, lemon-and-sour cream glaze and oatmeal streusel). For an indulgence that seems only slightly more exaggerated, you can visit the Lazy Bones Smokehouse to buy pączki covered in maple bacon.
A Gourmet's Paradise: 7 Luxurious Foods from Poland
The French have their foie gras, oysters and truffles. But what about the Poles? What does Poland have to offer gourmets? Culture.pl presents a selection of some of Poland's most exclusive food products.
Sound strange? You probably haven't seen the Coney Pączki yet: it's a mashup between a pączek and a hot dog, where the bun is replaced by a glazed doughnut and the filling consists of a steamed sausage, mustard and chopped onions. But possibly the most interesting version of all is served in a local music club called Small's, where the dough gets infused with flavoured vodka for a doubly Polish experience.
New York City & Buffalo, New York
The Big Apple is yet another Polish American city. Its Polish population of around 218,000 lives mostly in the neighbourhoods of Greenpoint and Williamsburg, Brooklyn, as well as in Ridgewood, in the borough of Queens.
Pączki are not quite as popular here as they are in Chicago or Detroit, but there are still many places worth visiting. There are the Syrena, Krystyna and Rzeszowska bakeries and the popular food truck called Old Traditional Polish Cuisine. This mobile establishment usually serves kielbasa and pierogi, but on Fat Tuesday, it also satisfies the needs of those craving something sweet.
7 Most Polish Cities Outside of Poland
It is estimated that the Polish diaspora numbers 20 million people, which is more than half of Poland's population. Persons of Polish descent live across the entire globe, sometimes forming a large and influential population segment of foreign cities like Chicago or Toronto. Read below where to find a bit of Poland away from the homeland.
The city of Buffalo, New York, on the other hand, is a major pączek centre. On Pączki Day, different local bakeries such as White Eagle, Mazurek's and Chrusciki (named after another holiday specialty – angel wings) sell a variety of the doughnuts at the city's Broadway Market.
Pennsylvania & Wisconsin
With an around eight-percent Polish population, Pittsburgh is Pennsylvania's unofficial pączki capital. The best place to go is Oakmont Bakery. On each day leading up to Ash Wednesday, they sell around 4,500 fluffy balls in more than a dozen flavours (the more extravagant including maple bacon and cookies and cream).
In Wisconsin, Smurawa's Country Bakery in the town of Pulaski (which takes its name from Casimir Pulaski, the 'father of American cavalry') becomes the centre of the world on Pączki Day. Welcoming guests from across the state, their pączki are made according to a family recipe. 'It's not just another jelly doughnut', reads their tagline – and the rich dough, heavy with butter and eggs, is proof of that. The owner explains:
We'll have been in business coming up on 20 years now. When we first started, you couldn't find a pączek anywhere outside our bakery unless you travelled south to Milwaukee or Chicago. In the time since, we've seen almost everyone trying to sell pączki.
Polish Place Names Around the World
From Siberia to the Andes, from Greenland to the South Pole, the world is full of Polish traces. Inscribed in both landscapes and on maps, Polish place names can be found on all 6 continents.
Those Wisconsin residents who remain in Milwaukee also have a few paczki-focussed pastry shops of their own to visit. The Old World Polish Deli and the Polish Center of Wisconsin offer the most authentic experience. At the Center, which invites visitors to 'learn, share and enjoy Polish culture', you can not only buy pączki on Fat Tuesday, but also sample doughnuts from different bakeries during a 'Pączki Preview Party'. Talk about dessert as part of a nation's culture!
Ethnic cuisine in the US: the pączek case
It's important to remember is that immigrant cuisine in the US often differs from what is considered 'authentic' in countries of origin. Italians in the States have added more meat to traditional dishes, invented new ones like spaghetti and meatballs and even decided to put pepperoni and pineapple on pizza. Chinese communities add more soy sauce and MSG to their dishes and incorporate more Western vegetables readily available in the US. Likewise, Poles have adapted their own cuisine to meet local supply or adjust to American tastes.
A Foreigner's Guide to Polish Cuisine
From a treasured lore of ancestral ingredients, Polish cuisine has recently bloomed from virtual obscurity into a rising star on the European scene. Its great advantage over long-time favorites like French or Italian fare is its range of unexpected tastes: the sharp pungency of mustard plants, the sparkle of fermentation, and umami galore.
That's why New World pączki tend to be bigger than Polish ones. Even though we can find many different filling flavours in Poland and the US (i.e. cherry and almond, custard, raspberry or rosehip marmalade), they are often more experimental in American communities.
As in Poland, American pączki are often topped with glaze and sprinkled with candied orange peel, or simply covered with powdered sugar. At the same time, as we discovered, you can find all sorts of different fillings and glazes in the States. Chicago's Deerfield Bakery, mentioned above, offers 20 varieties, some of which are classic examples of Americana – like peanut butter. New York's Rzeszowska turns Boston cream pie into a doughnut. At the New Palace Bakery, you can find 'Chocolate/Marshmallow Crunch' pączki, covered with milk chocolate and graham crackers, or Hamtramck Boat (banana custard, strawberry and pineapple with a milk-chocolate coating). Even the list of 'traditional' fillings available consists of 13 different versions – many more than the average Pole might imagine.
Pastry chefs in Poland have begun catering to different dietary needs as of late, but vegan and gluten-free pączki are still a novelty, mostly available only in big cities. Traditionalists would say you need to fry them in lard and add a splash of rectified alcohol to the dough. We Poles don't cut our pączki diagonally to put whipped cream and strawberries inside, nor do we sprinkle them with bacon bits.
A Polish purist might react to some of the American concoctions much like Italians react to Hawaiian pizza. And yet, no recipe – for paczki, or otherwise – is ever written in stone, but is instead ever-changing, constantly modified and adapted for different times, places and tastes.
Source: Culture.pl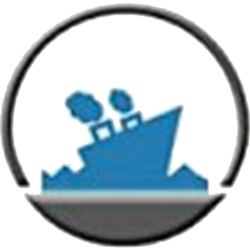 Latest posts by Staff Report
(see all)