Terry Smith, 82, of St. Ignace, passed away Sunday morning, February 9, 2020, at home surrounded by his family. He was born September 17, 1937 in Sault Ste. Marie, Michigan to Elvin and Agnes (Closs) Smith and lived on the same corner in Evergreen Shores all his life. He graduated from LaSalle High School in 1956.
Terry was well-known for his jovial spirit, story telling and jokes. He was a creative and skilled craftsman – a carpenter, painter and glazier – and had his own glass business for many years. For the last years of his career, he and his wife provided maintenance and janitorial services for Little Bear, which they devoted any time day or night to and welcomed locals and visitors with the same smile and helpful spirit. He especially loved driving the Zamboni and sharpening skates for the kids.
He loved his community and particularly Saints sports. He was a member of LaSalle's first track team in 1956 and also played football and baseball, followed by many years of softball after graduation. For several years, he ran the chains at the Saints football games with life-time friends, Joe and Chum Frazier and Al Colegrove. He never missed his children's or grandchildren's sporting events or banquets.
Terry loved music, had a great voice and loved to play guitar and sing. He was known for singing "Danny Boy" and not leaving a dry eye in the room.
He married Sharon Erskine on August 25, 1956 and they were married for 63 years. He is survived by her and four children and their families: John and Roxanna (Massaway) Smith, Terri Lyn Fitzpatrick, Tammy and Roger Stascak, and Clark and Roxanne (Hardy) Smith; brother, Ken and Sharon Smith; brother, John Smith; sister, Pat Smith; brother-in-law, Dick Stascak; 7 grandchildren and 4 great-grandchildren; and many nieces, nephews, cousins, aunts, uncles and friends.
He was preceded in death by a young son, Elvin Smith III (Boo); a grand-daughter, Tara Stascak; his sister, Kay Stascak; sister-in-law, Jannette Smith; sister and brother-in-laws, Esther and Kit Langstaff; brother and sister-in-laws, Bob and Margaret LeCount; in-laws, James and Elta Erskine; and his parents, Elvin and Agnes Smith.
Viewing will be at the United Methodist Church in St. Ignace on Friday, February 14th from 10:00 am to 12:00 pm, with funeral service at 12:00 noon. Pallbearers are his grandchildren Paul, Andy and Sam Fitzpatrick, Nickie (Smith) Stenson and Jake Smith, Josh and Tyler Stascak; and nephews Ken Smith and Tom Smith. In lieu of flowers, donations may be made to the Mackinac County Animal Shelter in St. Ignace. Burial and graveside service will be in early summer at the Brevort Township cemetery in Allenville.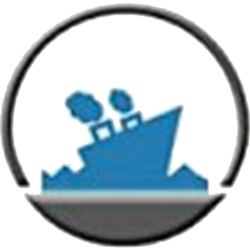 Latest posts by Staff Report
(see all)