Betty Loretta Elliott, age 79, of Bay Mills, Michigan passed away Wednesday morning, January 29, 2020, at her home.
Betty was born on May 29, 1940, in Sault Ste. Marie, Michigan, the daughter of the late Merlin and Thelma (Alcorn) Taylor. Betty graduated from Brimley High School with the class of 1958. She later attended Bay City Community College. On December 9, 1961, she married Donald R. Elliott in Sault Ste. Marie, Michigan. She was a member of the Sault Tribe of Chippewa Indians and attended Brimley Congregational Church.
Betty enjoyed playing cribbage and being out in her yard gardening. She was a great baker and cook. She also enjoyed sewing and for years she made all of her children's clothes.
Betty is survived by her husband: Donald Elliott; two children: Dale (Tashina) Elliott of Bay Mills, MI, and Marcy (Brian) Steele of Brimley, MI; ten grandchildren: Tiffany, Allan, Shaylah, Zander, Tim, Mike, Rebecca, Kaitlyn, Brian Jr., and Emma; and ten great-grandchildren: Ava, Kendrick, Kinley, Brooklyn, Jayden, Noah, Ava, Chloe, Domonic, and Lily. She is also survived by two sisters: Sally Cremer of Sault Ste. Marie, MI, and Nancy Hascall of Bay Mills, MI.
Betty was preceded in death by her parents, a brother: William Taylor; and a sister: Carol Taylor.
A funeral service will be held at 12:00 noon on Saturday, February 1, 2020, at the Brimley Congregational Church with Pastor Rod Case officiating. Friends may call at the church from 10:00 AM until the time of the service. Burial will be at Oaklawn Chapel Gardens on a later date.
In lieu of flowers, memorial may be left to Hospice of the EUP.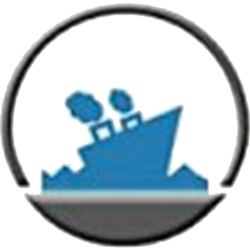 Latest posts by Staff Report
(see all)