Betty Jean Evey, age 61, of Sault Ste. Marie, Michigan passed away Monday evening, February 10, 2020, at her home surrounded by her loved ones after a courageous battle with thyroid cancer.
Betty was born on March 28, 1958 in Sault Ste. Marie, Michigan to the late Carl and Shirley (Badgley) Atkins. She graduated from Sault High School with the class of 1976. Betty worked as a bookkeeper, retiring from Dr. Graham's office in 2014. She enjoyed hockey in general, but especially Soo Eagles Hockey. She often traveled with the team and could be found ringing her cowbell loudly in the stands. She also enjoyed spending time with her grandchildren and her dogs: Piper and Kyra. Betty is survived by her daughter: Kari (Joseph Lackey) Evey of Sault Ste. Marie, MI; her partner in life of 23 wonderful years: Danny Cryderman of Sault Ste. Marie, MI; a step-daughter: Adriane (David) Hill of Grand Haven, MI; and a step-son: Derek (Chelsea Gimpel) Cryderman of Bellaire, MI; five grandchildren: Ryan, Braeden, Isla, Brooke, and Charlie. Betty is also survived by her siblings: Dale (Cheryl) Atkins of Wisconsin, Nancy Proulx of Jackson, MI, Gary Atkins of Sault Ste. Marie, MI, and Carl (Vickie) Atkins of Arizona and many nieces, nephews, and cousins whom she loved dearly.
A memorial gathering will be held from 3:00 until 5:00 PM on Monday, February 17, 2020, at C.S. Mulder Funeral Home with a brief ceremony to end the gathering time. Interment will be at Oaklawn Chapel Gardens later this spring.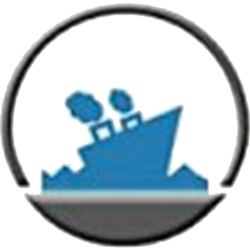 Latest posts by Staff Report
(see all)