Beatrice "Tash" Jenny (Mongene) Willis, age 79, of Hessel, Michigan, died on January 23, 2020, in Sault Ste. Marie, Michigan. She was born on May 17, 1940, in Sault Ste Marie, to Joseph Mongene and Anna (Brown) Mongene.

Beatrice grew up in Hessel and attended school in Hessel and in Brimley, Michigan. She started working housekeeping at motels and summer cabins all around the Eastern Upper Peninsula. She worked a short while at the Hessel Casino before returning to housekeeping. She raised two sons. Beatrice met Donald Charles Huffman in 1975 and they have resided in Hessel for forty-three years.

Beatrice was a member of the Sault Tribe of Chippewa Indians.

Beatrice loved quilting, baking, playing cards and gambling, playing Bingo, dancing a jig; and her cat Sissarooroo "Sissy".

Beatrice is survived by her significant other, Don Huffman; children, Tony (Kari) Willis of Sault Ste. Marie; Edward Willis of Sault Ste. Marie; Darrel (Sue) Huffman of St. Ignace; Karen Huffman of Sault Ste. Marie; grandchildren, Brittany (Brendan) Frost, Dillon Willis, Toni Willis, Eddie Willis Jr., Timothy Willis, Jillian Willis, Janelle Willis, Angela Marie Mooney, Bryan Sayers, and Randy Huffman; great-grandchildren, Addabele, Alison, Kayden, Kynzie, and Katelynn; her siblings, Fred Mongene of Raco, Michigan; Joe (Irene) Mongene Jr. of Dafter, Michigan; sister-in-law, Marsha Mongene of Dafter, many beloved nieces and nephews; and special friends, David "Dickie" Fisher and Kwi Lee.

Beatrice is preceded in death by her parents; son, Donald C. Huffman Jr.; granddaughters, Mandi Willis and Kami Dunn; brother, Frank Mongene; sisters, Eleanor (Hoppy) Germain, Loretta "Pud" (Lawrence) Miller, Dorothy "Dot" (Otto) Suggitt, Loraine "Pienal" Miller; and sister-in-law, Virginia Mongene.

Services will be held this Spring followed by burial in Kinross Township Lakeview Cemetery.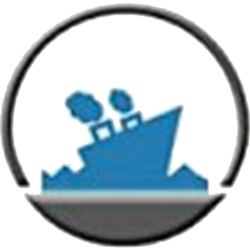 Latest posts by Staff Report
(see all)