BAY MILLS — Bay Mills Indian Community's Executive Council has agreed to purchase Four Seasons Market in Brimley, the local grocery store located across from Brimley State Park on Six Mile Road.  The tribe anticipates completing the acquisition within the next six months. The council approved the purchase at their Jan. 27 meeting.
Current employees of the market will be retained and transitioned to be part of Bay Mills Enterprises. Brandon Leapley, who currently manages the tribe's Bay Mart operation, will oversee the market. Leapley looks forward to continuing the Bay Mills model of quality customer service, just on a larger scale.
The purchase includes the 5,160 square foot building, as well as some acreage surrounding the market.
"We are excited and eager to bring the Four Seasons Market into the fold of enterprise operations. Expanding our reach through property acquisition has been a long-term goal and we are pleased to realize ownership in a business that will continue to offer a quality product to our area citizens," said Richard LeBlanc, Bay Mills Resort & Casinos general manager. "Our management team will work diligently to find growth opportunities for this operation while we continue to offer value, variety and the best service possible."
The expansion of Bay Mills businesses, outside of gaming operations, has been on the radar of the Executive Council for quite some time. However, this is the first such investment in several years.
"We are excited about diversifying our business holdings, and about the opportunity to make big investments in our community. Four Seasons Market has been a cornerstone of our local economy for many years, and will make a great addition to the Bay Mills Enterprise Brand. I want to welcome the Four Seasons employees to the Bay Mills team," said BMIC Tribal Chairman Bryan Newland.
"We believe that the Four Seasons Market has the potential for growth, including food service and retail offerings, as well as working with local food producers to bring healthy locally-sourced foods to our community."
BMIC is one of the largest employers in the Chippewa County. The tribe currently has more than 650 employees.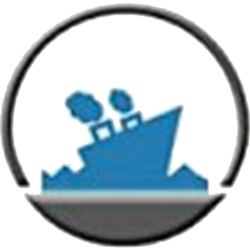 Latest posts by Staff Report
(see all)