My name is Sally Ann (Gugin) Huffman. I was born in St. Ignace, Michigan, on April 13, 1951 to Harold and Elizabeth (Miller) Gugin. I have 15 siblings when you count steps and halves.

As a child I remember mom telling dad that we moved like gypsies, but we eventually landed in Hessel, Michigan and I love that place with all my heart! In November of 1971, I married Robert J. Huffman and we raised four children, Linda (David) Roe, Robert (Lavonne) Huffman Jr., Christina (Brian) LaTour, and April (Jason) Gould. Our kids gave me seven grandkids, David (Britney) Roe, Kaleb (Tiffany) Roe, Tucker (Jolene) Gould, Barbara (Brandon) Gould, Harlie (Nick) Closs, Cheyenne (Teri) Cassibo, and Brooke Cassibo. I also have great grandkids, Kennedy Roe, Nora Massaway, Arie Luke, and Ayla Luke, and two more on the way! Baby boy Gould will arrive in June, and baby Maahs (I'm still sure it's another girl!) will arrive in August! I'm leaving behind a brother, George (Donna) Gugin in Ohio and a sister Betty (Jim) Huffman here in Hessel, along with many nieces and nephews. Speaking of nephews, make sure Rooster gets my cribbage board. On February 18, 2020 I was reunited with my parents, My sisters Donna, Mag, and Alice, and my brothers Vern and Cookie. I will miss you all. Share my stories, play some cribbage, drink some coffee. Remember me laughing and loving you.

My children will be having a private family Celebration of life.

R. Galer Funeral Home in Pickford, Michigan is serving the family. Condolences may be sent to the family at www.rgalerfuneralhome.com.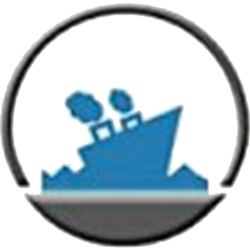 Latest posts by EUP News Staff
(see all)