The Sault Area High School marching band has had a very busy start to the school year. The 23 members under the direction of Sara Perfetti, have been in the stands and on the field during halftime for all of the home varsity football games and marched in both the Homecoming parade and Lock City Parade of Frights.
Recently, the talented group traveled to Northern Michigan University in Marquette to participate in Band Day. Perfetti is in her second year at Sault Schools, and shared a bit more about the experience. "Band day at NMU is a terrific event for my hs band kids as it gives them the opportunity to play at a college football game with over 500 other students from across the UP and northern Wisconsin. They get to see other groups perform their marching shows and have the chance to experience playing in an indoor football space."
With football season ending, the band turns its focus to a number of other events. Perfetti shared about all that the band students are involved in throughout the school year. "Both the High School and Middle School bands at Sault Area Schools are amazing groups of students who are willing to share their talents, and love of music with the school and community." The students also play in the pep band at home basketball games, annual Christmas and Spring concerts, Band and Orchestra Festival and Solo and Ensemble, and Sault High's graduation ceremony. Many of the program's students participate in various other music programs in the community and at LSSU.
There are a handful of seniors that have been involved in the program since middle school. This year's seniors are Katie Anderson, Devin Goetz, Jasiah Frazier, Victor Chugunov and Madeline Logsdon. Some of the seniors took a moment to share about their time in band during their high school career.
Katie Anderson is very involved at SAHS. "My favorite part of the band is getting to play plenty of music with some of my closest friends and showcase our talents together. My favorite event that we do is the homecoming parade because we all secretly love marching in it even though we complain about it. I play the flute, and I started in fifth grade. I plan to continue music in my future, and I am even considering studying music and taking lessons at college!" Fellow band member Victor Chugunov shared about his experience in band over the years. "My favorite part is being able to perform in front of people and give those people a nice experience. I play Baritone but I also play Trumpet outside of band. My favorite event is probably graduation. I've been playing Baritone for 8 years and I hope to continue to play music after graduation." Devin Goetz reflected on his time in band as well. "Favorite part about band is my solos, I play all saxophones and can play French horn and percussion too. Basketball pep is my favorite, I've played the sax for 6 years, and I've received letters of interest from large colleges to play for them."
Up next for the Sault Schools Blue Devils band students is a home Boys Basketball game on December 1, the Sault Area Middle School Christmas Concert on December 5, a home Girls Basketball game on December 8, and the Sault Area High School Christmas Concert on December 14.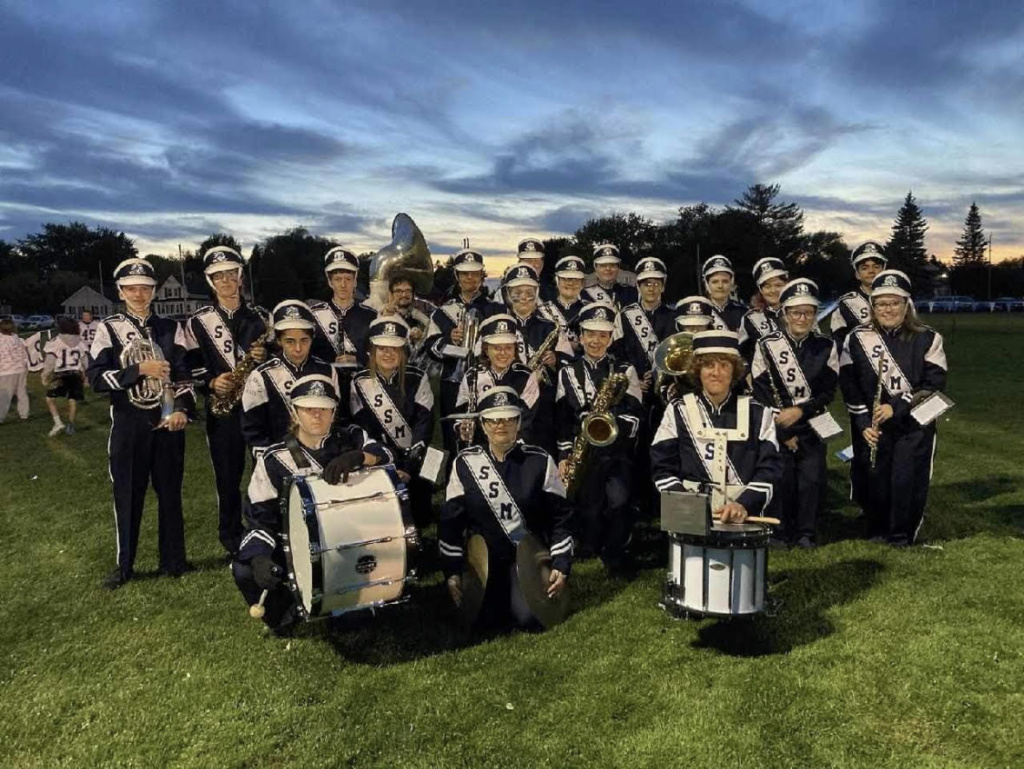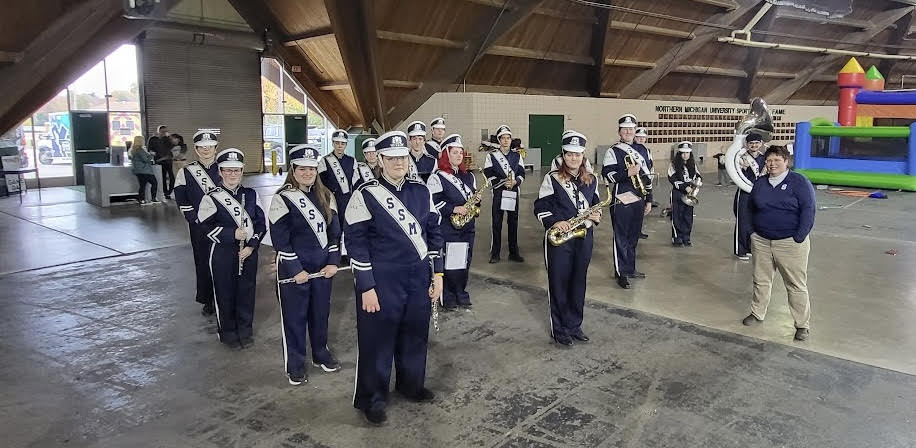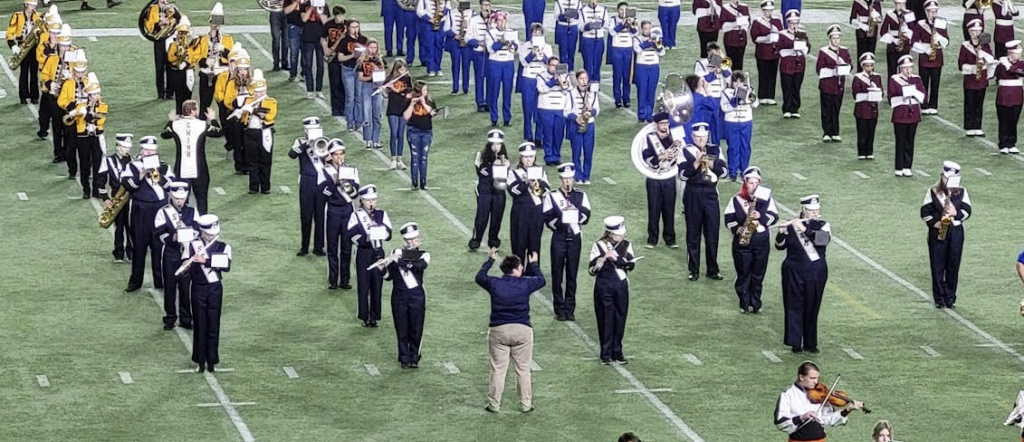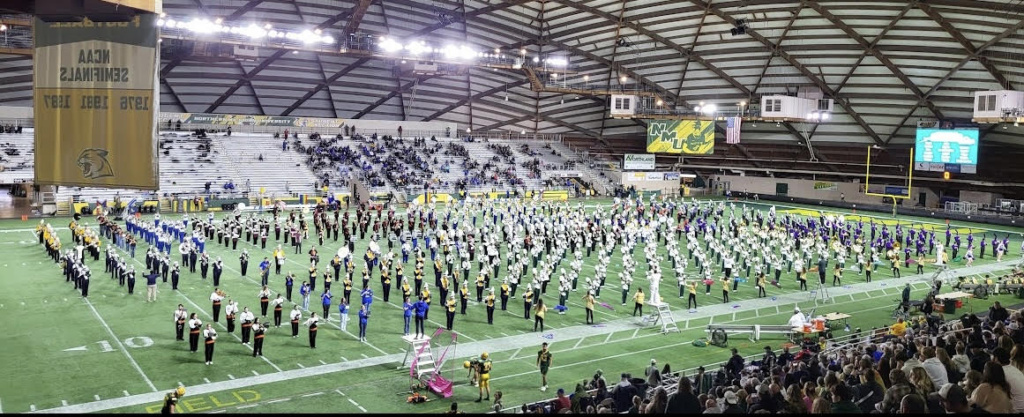 Latest posts by Katie Peabody, Staff Writer
(see all)