SAULT STE. MARIE, Mich. – The Lake Superior State University (LSSU) women's basketball program (0-3) narrowly fell to the Tiffin Dragons (1-2) in the closing moments by a score of 73-70 on Thursday.
The Dragons jumped out to a 5-0 lead, but the Lakers quickly tied up the score with a three from Breah Golden (Arcadia, Wis.). Both teams would then battle for the remainder of the quarter as a Grace Bradford (Maple City, Mich.) three-pointer had LSSU within one before the Dragons went back up 15-12 after the first ten minutes of action.
Both teams went back-and-forth early on in the second quarter as another Golden three had the Lakers within four, but Tiffin was able to press ahead to take a 35-22 lead going into the halftime break.
The Lakers came out of the gate strong in the third quarter as a pair of threes from Golden propelled her team to a 14-0 run with Bradford and Brittany Bowman (Kingsley, Mich.) also hitting threes during the run. LSSU continued to let it fly from beyond the arc with Jaden Wilder (Manton, Mich.) getting in on the action with a three of her own as the Lakers won the third quarter 27-8 to turn a 13-point halftime deficit into a six point lead going into the fourth quarter.
Both teams would battle throughout the final ten minutes of action, but the Dragons were able to hit a few three-pointers of their own to start to close the gap. Tiffin would then use an 8-0 run to tie the game at 66-66 with just under a minute remaining. Makenna Clement (Byron, Mich.) would then get to the free throw line to put LSSU back up by two, but an and-one by the Dragons would give them a one-point lead. The Lakers were able to get back to the charity stripe, retaking the lead with a pair of free throws from Golden. However, the Dragons would have the final say, retaking the lead with just over 20 seconds remaining, and they would not give it up as LSSU's final attempt fell just short.
Despite the loss, Golden was able to put together the best performance of her young career, finishing with 28 points. Amanda Roach (Hartland, Mich.) would also finish in double-digit scoring with 12 points off the bench. Meanwhile, Bradford led all players in rebounding with 11.
The Lakers return to action on Saturday, Nov. 18 when they host the Lake Erie Storm with tipoff scheduled for 1 p.m.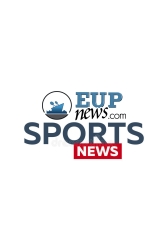 Latest posts by Sports Team
(see all)