SAULT STE. MARIE, Mich. – The Lake Superior State University women's basketball program (0-4) fell to the Lake Erie Storm (1-1) by a final score of 64-59 on Saturday.
Jaden Wilder (Manton, Mich.) opened up the scoring with an and-one after finishing strong through contact, and Taylor Stacy (Toledo, Ohio) followed that up with a three-pointer to put the Lakers up 6-2. The Storm battled back into it, but Stacy would then hit back-to-back threes to put LSSU up by nine. Gracey Metz (Hartland, Mich.) would then get in on the action with a three-ball early in the second quarter to extend the lead to double-digits. Lake Erie would fight back, but multiple baskets from Layne Sleight (Jackson, Mich.) and Makenna Clement (Byron, Mich.) kept the Lakers up 34-29 going into the halftime break.
Grace Bradford (Maple City, Mich.) came out swinging to start the second half with a pair of buckets, but Lake Erie stormed back, closing out the third quarter on a 13-0 run to take the lead. The Lakers would continue to battle with threes from Wilder and Bradford keeping the score close. However, despite a late three from Breah Golden (Arcadia, Wis.) to make it a one-possession game, Lake Erie was able to close out the game at the free throw line.
Bradford led all players in both scoring and rebounding with 16 points and 12 boards. Stacy and Wilder would also finish in double-digit scoring with 12 and 10 points, respectively while Golden led all players in assists with six.
The Lakers return to action on Tuesday, Nov. 21 when they travel to take on Hillsdale with tipoff scheduled for 5 p.m.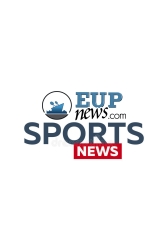 Latest posts by Sports Team
(see all)