INDIANAPOLIS – The Lake Superior State (LSSU) men's basketball team (3-0) closed out a 64-62 road victory over the Indianapolis (UIndy) Greyhounds (1-3), who had finished last season as the top seed in the region, on Saturday.
Xander Okerlund (Empire, Mich.) opened up the scoring for the Lakers, but the Greyhounds were able to push ahead to an 11-4 lead. Okerlund would then score on back-to-back baskets to get back within two. UIndy would go back up by ten, but Tyson Edmondson (Ypsilanti, Mich.) would hit a three to propel the Lakers on an 8-0 run of their own. Both teams would then go back and forth, but LSSU would utilize a 10-2 run that featured back-to-back Edmondson threes to take the lead right before halftime with the score sitting at 34-33.
The Lakers would continue to let it fly early in the second half with threes from Edmondson and Okerlund. Both teams went blow for blow with one another with the lead changing hands several times, but it was the Lakers that would eventually assert themselves with a 7-0 run to take a two-possession lead with just under four minutes remaining. Kingsley Perkins (Ypsilanti, Mich.) would then put LSSU up 64-60 with three minutes remaining, but it was the defenses that would have the final say in the game with only a combined two points allowed from either team for the remainder of the game as the Lakers closed out the 64-62 victory at UIndy.
Okerlund led all players in scoring with 19 points with Edmondson close behind with 17. Meanwhile, Perkins had eight points, a game-high eight rebounds, and a pair of blocks.
The Lakers return to action on Monday, Nov. 20 when they take on the Quincy Hawks in a neutral site matchup at Kalamazoo College with tipoff scheduled for 7 p.m.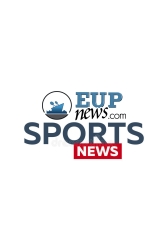 Latest posts by Sports Team
(see all)