"Peace I leave with you; my peace I give to you. Not as the world gives do I give to you. Let not your hearts be troubled, neither let them be afraid." – John 14:27 (ESV)
Nine years ago, as I sat in my doctor's office, the news I was given wasn't good. The diagnosis was cancer. "How am I going to deal with this? If something happens to me, who will take care of my pets? How do I break the news to my mom?" Those were just a few thoughts that raced through my mind in those first few moments.
I was in a cancer hospital in Columbus, Ohio, and I remember being in the holding room prior to going into surgery. While waiting, I prayed to God that His will be done. Lord, I said, I feel like I have more to accomplish yet in my life on Earth, but if it's Your will to take me home to You, then I understand.
In the time leading up to surgery, the Lord gave me the greatest gift He could give me. That was the gift of peace. As a person who suffers from bouts of anxiety, peace was what I needed most. I lived alone with my pets, so I was alone with my thoughts 24/7. The peace God gave me meant the world to me. It was calm in the middle of a storm.
When people are ill, one of the first things people pray for is healing. But don't forget to pray for peace of mind. Peace of mind and the calmness it brings is a blessing to not only those who are ill but to their loved ones.
2 Thessalonians 3:16 (NIV) says, "Now may the Lord of peace himself give you peace at all times and in every way. The Lord be with all of you." God can give you that peace, no matter what you are facing. Don't forget to ask Him.
Since that time, I have often needed calmness in my life. I ask the Lord to bring me peace to handle each situation. Whatever crisis you may be going through or will go through in the future, ask Him to calm your heart and bring you the peace you dearly need to get through the crisis.
PRAYER
Heavenly Father, It is through our struggles and burdens that we learn of Your grace and love for us. Give us peace of mind and strength so we may face each burden we carry with calmness and understanding. Help us to seek your presence and find rest in You. In Jesus' name, Amen.
Written by: Laurie Davis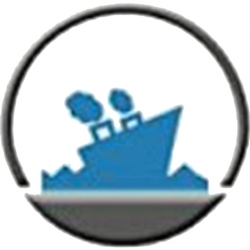 Latest posts by Laurie Davis, Columnist
(see all)