The Michigan Department of Natural Resources Conservation Officer Training Academy hosted graduation Thursday at the Michigan History Center in Lansing, welcoming 12 officers into the ranks of some of the most highly trained law enforcement professionals in Michigan. These officers completed one of the most competitive law enforcement academies in the state.
"It's an honor to welcome the DNR's newest conservation officers into our law enforcement family," said Dave Shaw, chief of the DNR Law Enforcement Division. "These individuals served previous law enforcement agencies throughout the state and bring diverse backgrounds and community experiences that will help them succeed in their conservation officer careers. This group has impressed us since day one when they immediately demonstrated positive teamwork and camaraderie, which has helped them excel in their training, both physically and mentally."
Partnered with veteran officers, the new officers will immediately begin their probationary field training. They will receive additional training throughout the state before reporting to their permanent county assignments.
The new officers and their permanent county assignments upon completing field training are:
Zackary Cardinal, Lapeer County.
Kory Crawley, Midland County.
Ryan Jager, Kalamazoo County.
Joshua Jobin, Oscoda County.
Christopher Kravitsky, Tuscola County.
Scott Pankow, Chippewa County.
Alexander Peters, Cass County.
Kyle Romzek, Huron County.
James Rowley, Ingham County.
Jason Ruth, Mackinac County.
Zachary Smith, Shiawassee County.
Jeremy Woods, Eaton County.
While their primary mission is to enforce fish, game, recreational and natural resource protection laws, COs serve a unique role as certified law enforcement officers with authority to enforce all of Michigan's criminal laws. Because of their specialized training and versatility, COs are often first responders to situations involving medical emergencies, missing persons and public safety threats.
COs also receive training to operate specialized vehicles, such as four-wheel-drive trucks, off-road vehicles and patrol boats – everyday tools to patrol Michigan's lakes, rivers, streams and state-managed land and forests.
The individuals of Training Academy #12 were hired as probationary COs who were already licensed through the Michigan Commission on Law Enforcement Standards. This shorter 10-week training academy focused on laws, rules and regulations specific to natural resources, fish and game and recreational safety, in comparison to the longer CO academy which includes MCOLES certification.
Academy graduate probationary CO Zackary Cardinal, from Mecosta, Michigan, is looking forward to putting his new knowledge and skills to work.
"I'm excited to be a resource to help people where help is needed, whether that be on the road, on the water or in the woods," he said.
The academy took place at the DNR's Rose Lake Shooting Range in Bath and included specialized fish, game, search and rescue, off-road vehicle, water safety and drive training at locations throughout the state.
Probationary COs were tested through various exams and scenarios. In the scenario testing, they entered staged situations in which they had to demonstrate their learned skills to resolve conflicts or solve problems.
Founded in 1887, the DNR Law Enforcement Division is Michigan's oldest statewide law enforcement agency.
Learn more about the work of COs and explore the Training Academy #12 weekly blog posts and photos (available to download) at Michigan.gov/ConservationOfficers.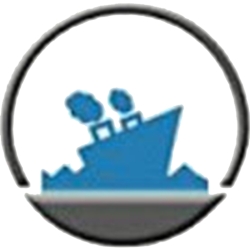 Latest posts by EUP News Staff
(see all)