Sault High Cross Country Coach Jim Martin reflected on this fall's season, and reported on some post-season successes and recognition. Unsure of how it would go this year, after losing three of the top four boys from last year's team to either graduation or hockey, and graduating ten senior girls, Martin shared he was "Ecstatic about our season. We thought it would be the worst team in 25 years or so." His athletes put the work in and proved him wrong all season long. "Holly was the turning point of the season. To get back on the podium was a game changer for us. Kids bought into the 'good programs don't rebuild, they reload', which is perfect in the UP." The boys were a solid runner-up in the event even with one of the runners falling ill and "absolutely tanking". The girls had a 45 second spread among their top five runners and they were third overall with a point total 30 points lower than last year. "What great kids we had this year."
Sophomore Gabe Litzner had another incredible season, being the overall winner a number of the events the teams participated in, including back to back championships in the UP Finals. He recently competed in the Michigan Meet of Champions in Shepherd, Michigan, placing 18th in a field of the best runners in the state. One of only three underclassmen in the top 30, his 5k time of 15:28 just missed being a lifetime best of 15:25, and the school record he broke earlier in his high school career. Gabe's time was faster than over 700 runners that competed that day.
That same weekend, the Michigan Interscholastic Track Coaches Association (MITCA) met in Mt. Pleasant. Both Sault cross country teams were recognized and rewarded for their excellent grade point averages. Division 1 Academic All State Awards are given to harriers who reached the high standards of finishing in the top 30 at state finals and having a grade point average of 3.800. Sault High student athletes that met this criteria were Calla Armstrong, Abigail Walther and Elise Proulx. The boys team had three athletes receive this recognition as well. Gabe Litzner is the first male Sault High harrier to win both the academic (4.000) and athletic championship (1st place at Finals) in school history. He was very closely followed by teammates Shea Armstrong and Ryan O'Connor.
Martin, finishing his 38th year of coaching, closed with "it must be noted that the Sault High boys, girls or both teams have brought home at least one Championship or Runner-up team trophy every year for a decade. Congratulations to all for a job well done."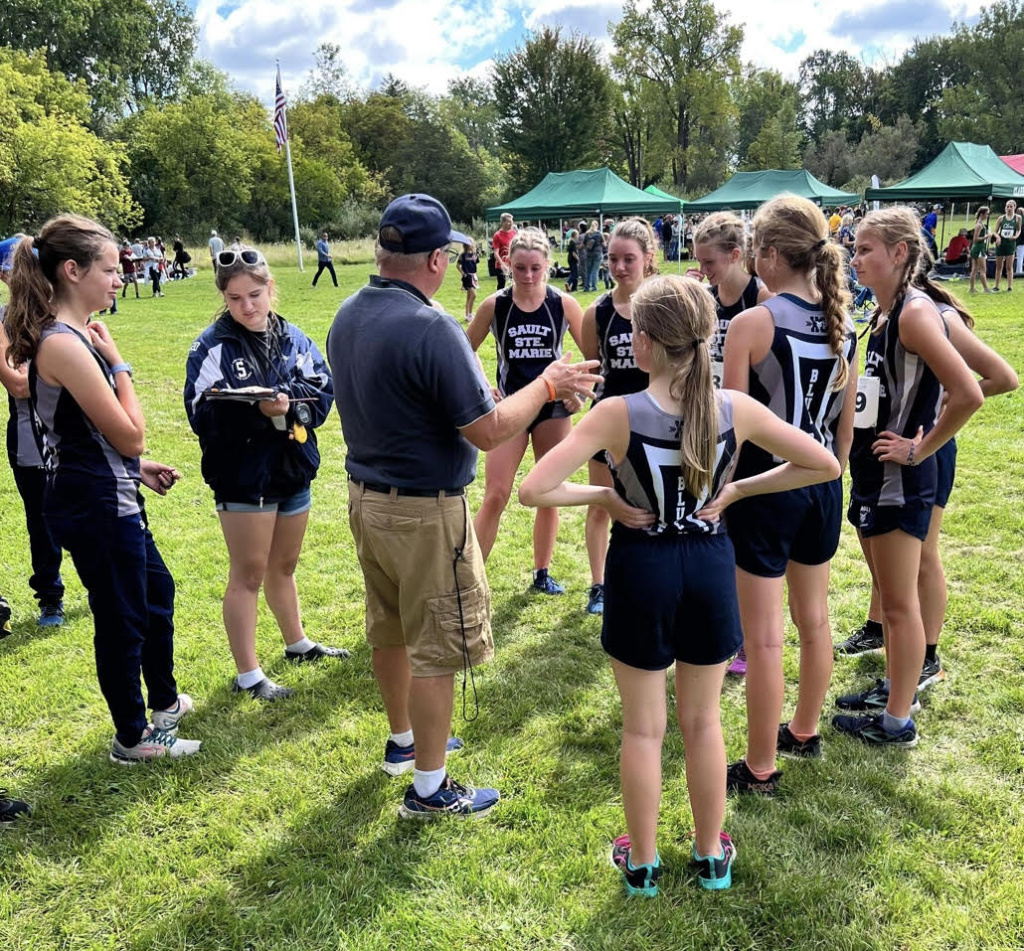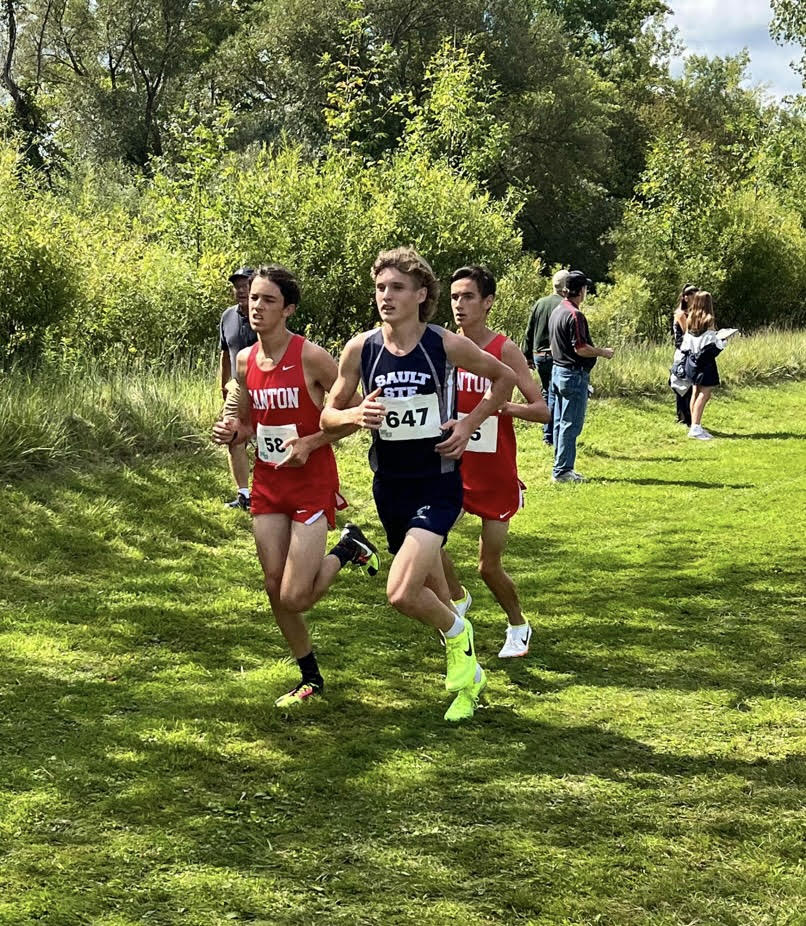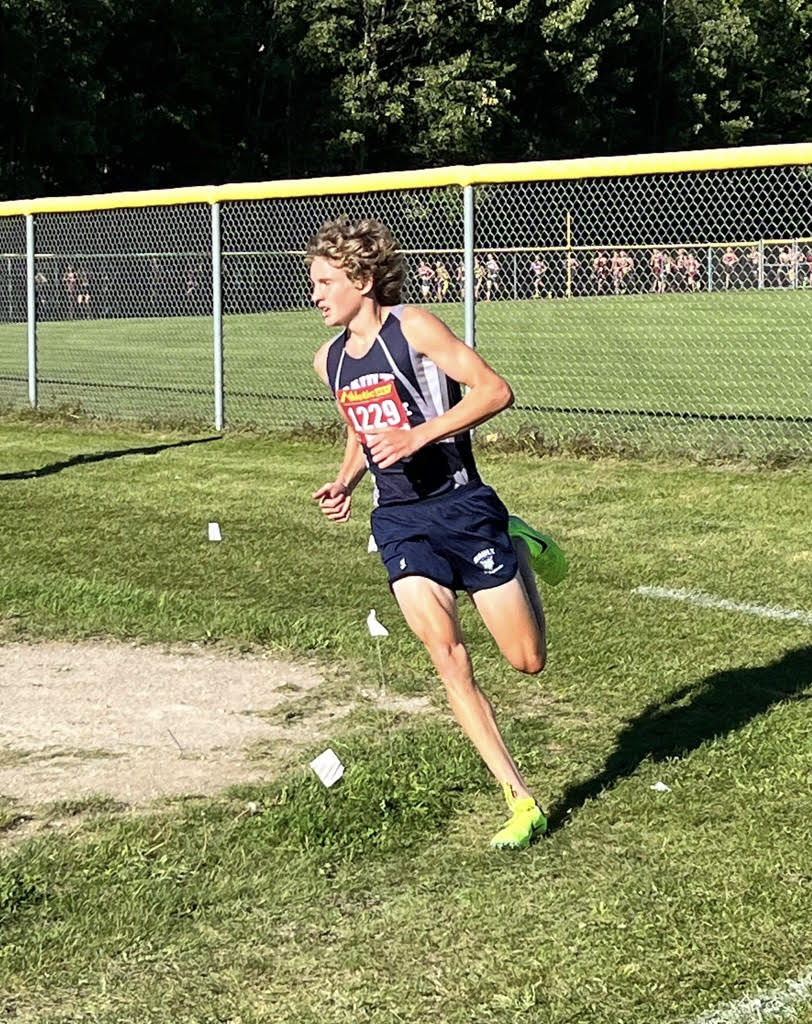 Latest posts by Katie Peabody, Staff Writer
(see all)