Michigan football coach Jim Harbaugh denied any knowledge or involvement in plotting to steal opponents' play-calling signals by sending representatives to their games and said he would fully cooperate with an NCAA investigation into the allegations against his program.
"I do not have any knowledge or information regarding the University of Michigan football program illegally stealing signals, nor have I directed any staff member or others to participate in an off-campus scouting assignment," Harbaugh said in a statement.
Harbaugh said he and his staff would "fully cooperate with the investigation" and that he doesn't "condone or tolerate anyone doing anything illegal or against NCAA rules."
According to a report by Yahoo Sports on Thursday, No. 2 Michigan allegedly had people attending games of future opponents as well as possible College Football Playoff opponents to gather information on signs used to call plays on offense and defense.
Harbaugh's attorney, Tom Mars, told ESPN that the coach "was just as surprised as anyone else" about the investigation.
A source confirmed to ESPN that in-person scouting is the focus of the NCAA investigation.
If true, the Wolverines would have violated NCAA Bylaw 11.6.1, which states: "Off-campus, in-person scouting of future opponents (in the same season) is prohibited."
"I want to personally assure you that U-M Athletics will offer its complete cooperation to the NCAA in this matter," athletic director Warde Manuel said in a statement. "At the University of Michigan, all of us are committed to the highest standards of ethics and integrity for all members of our community. This is the same expectation I have of all coaches, staff, and student-athletes."
The University of Michigan and the Big Ten were both notified by the NCAA of the investigation Wednesday, and the conference said it had notified the Wolverines' future opponents.
"The Big Ten Conference considers the integrity of competition to be of utmost importance and will continue to monitor the investigation," it said in a statement.
A source told ESPN's Adam Rittenberg that the NCAA's investigation also includes allegations of similar violations by Michigan before the 2022 season. Upcoming opponents have not expressed opposition to playing Michigan after being notified by the NCAA, sources told ESPN.
"I have no awareness of anyone on our staff having done that or having directed that action," Harbaugh said in his statement. "… No matter what program or organization that I have led throughout my career, my instructions and awareness of how we scout opponents have always been firmly within the rules."
The NCAA, which said it would not comment on the investigation, does not have rules specifically against stealing signs but does prohibit in-person advance scouting of opponents and has bylaws prohibiting unsportsmanlike activities.
U.S. Integrity, a Las Vegas firm that monitors the betting market, sent out an alert to its sportsbook clients regarding the Michigan controversy Thursday, ESPN confirmed.
Multiple Big Ten coaches this offseason were advocates of exploring helmet communication as a way to generally better protect signs, a source told ESPN's Pete Thamel. Potential NCAA rule changes, however, were tabled until after this season.
The NFL has long used helmet communication for signals, with the first version limited to sideline communication in 1994.
Michigan (7-0) plays Michigan State on Saturday.
"We are chagrined by the news of the NCAA investigation and we echo the Big Ten Conference's commitment to integrity," Michigan State University interim president Teresa Woodruff said in a statement. "The allegations are concerning, but will be handled through the NCAA's processes."
In its statement, Michigan said the investigation would not impact the game.
Harbaugh has already served a university-imposed three-game suspension this season stemming from alleged recruiting violations during the COVID-19 dead period and for not cooperating with NCAA investigators.
Michigan still is facing four Level II violations, which are considered less serious, from those alleged violations. That ruling from the NCAA is not expected until 2024.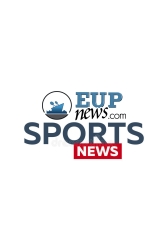 Latest posts by Sports Team
(see all)