U.S. Rep. Marjorie Taylor Greene, R-Ga., formally introduced a resolution calling on the U.S. House to censure U.S. Rep. Rashida Tlaib, D-Detroit, for what she characterized as antisemitic behavior in the wake of Hamas' deadly attacks on Israel this month and Israel's counterattacks on the Gaza Strip.
Greene, a staunchly conservative member of the House known by her initials, MTG, and a fervent ally of former President Donald Trump, introduced the resolution as a privileged motion, meaning that, if it is found in order, it would have to be considered within two legislative days.
That means it could come up for a vote next week.
A censure vote carries no specific punishment, though if approved, the member being censured must stand in front of the chamber while the resolution is read. Republicans hold a 221-212 majority in the House.
U.S. Rep. Jack Bergman, R-Watersmeet, has also said he was introducing a censure resolution against Tlaib, though he did not indicate he would make it a privileged one.
Greene claimed in the resolution that Tlaib — the only Palestinian American in Congress and who has been severely critical of Israel's blockade of Palestinians living in Gaza and the West Bank — has a history of making antisemitic remarks and that she helped lead an "insurrection" by protesters at the U.S. Capitol complex last week.
Several hundred protesters calling for a cease-fire to the war between Israel and Hamas were arrested for demonstrating inside a House office building. Tlaib spoke to the demonstrators, largely organized by Jewish far-left advocacy groups, including Jewish Voice for Peace and If Not Now, earlier, as did U.S. Rep. Cori Bush, D-Missouri, though Tlaib's office said she was not with them when they entered the building.
The demonstrators did not protest inside the U.S. Capitol itself.
Greene also criticized Tlaib for not taking down a posting on social media that was a report from a Palestinian group claiming that Israeli rockets had demolished a hospital in Gaza, even though the U.S. and Israeli officials have said the rocket was fired from within Gaza. Tlaib has said she agrees there should be a U.N. investigation to determine what happened and has made comments questioning whether Israeli officials can be trusted in their reports.
While Tlaib's initial statement after Hamas' attacks in southern Israel laid at least partial blame on Israel's treatment of Palestinians, she also condemned Hamas' actions, saying both sides have engaged in "war crimes." She has called on President Joe Biden and the U.S. to do more to prevent Israel from committing more war crimes by killing innocent civilians in Gaza in response.
Tlaib criticized Greene for introducing what she called an "unhinged resolution," characterizing it as "deeply Islamophobic" and attacking peaceful Jewish anti-war advocates.
"I am proud to stand in solidarity with Jewish peace advocates calling for a cease-fire and an end to the violence," she said. "I will not be bullied, I will not be dehumanized, and I will not be silenced. I will continue to call for cease-fire, for the immediate delivery of humanitarian aid, for the release of hostages and those arbitrarily detained, and for every American to be brought home."
In 2021, before Republicans retook control of the House, Greene was removed from her committee assignments by Democrats then in the majority for incendiary comments on social media before she was elected. That included a Facebook posting that showed her holding an assault weapon next to Tlaib and two other progressive members of the House, U.S. Reps. Alexandria Ocasio-Cortez, D-N.Y., and Ilhan Omar, D-Minn.
Greene also was widely criticized for suggesting in the past that California wildfires were caused by Jewish space lasers and for comparing a grocery store chain's decision to allow employees to go mask-less during the COVID-19 pandemic if they wore a logo letting customers know they'd been vaccinated to the way "Nazis forced Jewish people to wear a gold star."
On Thursday afternoon, U.S. Rep. Becca Balint, D-Vermont, filed a privileged censure resolution against Greene for those remarks as well as others she characterized as antisemitic, anti-LGBTQ+, anti-Muslim and racist as well as statements casting doubt on the attacks of Sept. 11, 2001, and suggesting the Parkland high school shooting was a "false flag" event planned or staged to try to take people's firearms.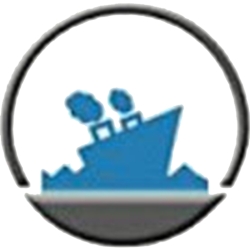 Latest posts by EUP News Staff
(see all)