From its wintering grounds in Central and South America, the golden-winged warbler once called vast stretches of eastern North America its home. From Tennessee in the southeast, clear-through to the northern tip of Minnesota, the golden-winged warbler was a welcome sight to bird-watchers. The
past sixty years, however, have not been kind. According to the American Bird Conservancy, this warbler
has experienced "one of the steepest declines of any songbird." Losing 66% of their population since 1966. What is driving this massive decline? In part, it's due to the loss of their habitat. Small brushy openings of recently disturbed forests make-up the homes of these birds and that is a component that has been severely reduced especially in the middle area of their range across Ohio, Indiana, and Illinois that have converted to farm fields, with the few forest patches remaining not maintaining the structural and species requirements for the bird. This loss has split the population in two, separating the northern population from the Appalachian.
The golden-winged warbler has also had the misfortune of losing much of its wintering habitat where the Cornell Lab of Ornithology claims "open woodlands where Golden-winged Warblers live during winter in Central and northern South America are disappearing, as forests there are cleared for palm oil, cattle grazing, and sun-grown coffee." This double whammy has contributed to the severe decline with the IUCN listing the species as "near threatened".

The solutions are difficult as we, Americans, have only limited influence on the agricultural practices of foreign nations. But there is plenty of work being done on our home soil to help this bird. The American Bird Conservancy has partnered with the National Resource Conservation Service to promote suitable habitat on private lands across the great lakes states. They do this by offering cost assistance to mulch down tag alder and aspen stands surrounded by mature deciduous trees. As the forests and shrublands regenerate and regrow, they serve not only as habitat for golden wings, but also excellent cover for other forest animals such as ruffed grouse, woodcock, and white-tailed deer. With these efforts, we can help to stop the decline of this bird and protect the diversity of our forests and wild places.

If you wish to participate, please contact Louis Radecki CCF Forester for the Chippewa Luce Mackinac Conservation District at louis.radecki@macd.org or by phone at (906) 622-9611 ext. 8055 to see if your property has potential to help protect the golden-winged warbler.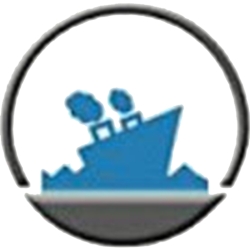 Latest posts by EUP News Staff
(see all)