The Soo Indians took their undefeated record into Troy, MI for the first MAHA Showcase tournament against some of the best teams in the nation. After winning their first game, they fell to defeat the second two game and left with a 1-2 record.
The Indians topped Compuware 3-0 in the opening game of the MAHA Tier 1 showcase.  Deven Jones-McDonald opened the scoring in the first period from Connor Carlson and Jarret Crimin to put the Indians up 1-0 in the first period.  Late in the second period Jones-McDonald picked off and clearing pass from Compuware goalie, scoring to add to a 2-0 lead through two periods.  In the third the Indians finished the scoring as Treyce Moran set up Carter Huckson in the slot who beat their netminder for a 3-0 lead late in the third period.  Nathan Maguire stood tall in the net turning all shots sent his was for the shut out win in net.  
The second game of the MAHA Showcase pitted the Indians against the Oakland Jr. Grizzilies.  Both teams battle thru the first period to a 0-0 tie, midway through the second Oakland managed to get on the board jumping out to the 1-0 lead which they carried into the third period.  Earlier in the third period the Grizzilies capitalized on a power play to go up two.  The Indians pressured hard in the third period hitting a post and battling around the Oakland net, however, couldn't get it past their netminder falling 2-0.  Nathan Maguire played outstanding in the net for the Indians as they suffered their first loss of the season.
Sunday morning the Indians met up with powerhouse Chicago Mission.  Through the first period both teams traded scoring opportunities but could not get on the board, in the second Chicago scored midway into the period for the lead then added a second late in period for 2-0 lead at the end of 2 periods.  The third saw the Mission score 3 more goals for 5-0 final score.  Isiah Anderson played excellent in net for Indians in a losing effort.
The Indians will return home for a series against the Soo Greyhounds U18 on Saturday 4pm at the Taffy Abel arena and Sunday 330 pm at the John Rhodes Arena in Sault Ontario.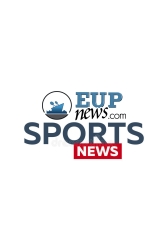 Latest posts by Sports Team
(see all)