SAULT STE. MARIE, Mich. – The Lake Superior State (LSSU) volleyball team (2-8, 1-1 GLIAC) completed the comeback from down 2 sets to 1 in a thrilling five-set victory over the Saginaw Valley State (SVSU) Cardinals (2-8, 0-2 GLIAC) in their home-opener in Bud Cooper Gymnasium on Saturday behind a historic day defensively with a total of 112 LSSU digs (9th most in a match in program history). Emily Kalinowski (South Lyon, Mich.) also had a career-high 58-assists (7th most in a match in program history) in the victory.
"Great win, great team win, and great family win," said Head Coach Zac Rambo.
Both teams battled early in the opening set, but the Cardinals would make the first push with a 4-0 scoring spurt to take a 13-8 lead. The Lakers responded with an 8-2 run of their own as back-to-back kills from Emilee McDaniel (Manistique, Mich.) gave her team the lead. Both teams would continue to go back-and-forth for the remainder of the set, and with the score tied at 22-22, a strong kill from Maggie Morris (Schoolcraft, Mich.) put the Lakers ahead. However, Saginaw Valley was able to rattle off three-straight points to narrowly steal the opening set by a score of 25-23.
The Cardinals seized the momentum early in the second set, racing to an early 9-2 advantage, but the Lakers stayed calm and fought back with runs of 6-1 and 4-1 with multiple kills from Morris to tie up the set at 13-13. Both teams continued to go blow for blow with one another, battling to a 23-23 tie. The set would require several extra points to decide a winner with LSSU staving off three Cardinal set points before back-to-back kills from Mariana Velasque (Rio de Janeiro, Brazil) gave her team the two-point lead they were looking for, ending the set at 29-27 and tying the match at 1-1.
The Cardinals would once again jump out to an early lead in the third set, but a 5-1 run behind three kills from Velasque kept the Lakers within two. Saginaw Valley would again pull ahead on their way to a 23-17 lead, but a kill from Valeriya Varnakova (Ufa, Russia) and a pair of aces from Morris helped the Lakers to rally with a 5-0 run to cut the deficit to one, forcing a Cardinal timeout. However, it would not be enough as SVSU would claim the set by a narrow margin of 25-22 to take a 2-1 lead in the match.
The Cardinals struck early in the fourth set, leading by as many as four points, but the Lakers were not phased as back-to-back McDaniel kills capped off a 4-0 run to tie the score at 15-15. SVSU countered with a 4-0 run of their own to go up 21-17, appearing to be on the verge of closing out the match, but the Lakers would not be finished off so easily, rallying with a 7-1 run with a kill from true freshman Morgan Deming (Boyne City, Mich.) giving her team a pair of set points that LSSU would capitalize on, taking the set by a score of 25-23 to force a decisive fifth set.
Both teams opened the fifth set feeling each other out, but the Lakers put their foot down early with a 5-0 run to take a four-point lead. LSSU would keep pushing their attack as Velasque shook off earlier struggles with back-to-back clutch kills to put her team up 10-5. Both teams would then trade points, but after the Cardinals managed to stave off two Laker match points, a kill from Deming would put the match away, ending the set at 15-11 and winning the match for the Lakers in their home-opener.
McDaniel led the Lakers on offense with 19 kills on the day, and Velasque came away with 17 kills of her own while also notching 10 digs for the double-double.
"McDaniel continues to lead the team in energy, kills, and just about everything," said Rambo. "And on our right side, [Velasque] had a little bit of a rough start, but the family kept her together and she really picked it up, coming in clutch late. The underclassmen really stepped up as well with [Deming] coming on late and [Varnakova] doing a great job putting balls away."
Kalinowski had an outstanding day from the setter position, notching a career-high 58 assists which ties the seventh most assists by an individual in a match in program history while also adding on 11 assists for a double-double. Meanwhile, defensively, six different Lakers reached double-digit digs, led by libero Ally Lasley (Birch Run, Mich.) with 25. As a team, LSSU combined for 112 digs on the day, tying the ninth most digs in a match in LSSU history.
"Our upperclassmen defenders did an absolutely great job being that mature eye of the storm with their calmness that we needed," said Rambo. "This was a very good team win."
The Lakers return to action on Friday, Sept. 22 when they travel to take on the Davenport Panthers with the first serve scheduled for 6 p.m.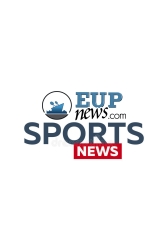 Latest posts by Sports Team
(see all)