DETROIT, Mich. – The Lake Superior State (LSSU) volleyball team (3-9, 2-2 GLIAC) survived a near improbable comeback attempt by the Wayne State Warriors (3-9, 0-4 GLIAC) to win a thrilling GLIAC matchup on the road in five sets on Saturday.
The Lakers got off to an early lead in the opening set, racing ahead with a 5-1 run that featured a service ace from Maggie Morris (Schoolcraft, Mich.). The Warriors were able to tie up the score at 5-5, but a pair of aces from Sydney Briney (St. Joseph, Mich.) and Ally Lasley (Birch Run, Mich.) kept their team in front. The Lakers continued to press the attack with a 5-0 run putting them up by seven, and kills from Valeriya Varnakova (Ufa, Russia) and Mariana Velasque (Rio de Janeiro, Brazil) closed out the set for the Lakers by a score of 25-19.
The Lakers jumped out to an early 7-2 advantage in the second set after back-to-back kills from true freshman Rachel Steele (Eaton Rapids, Mich.). Wayne State would fight back, but the Lakers responded with a strong 9-2 scoring spurt, with four of those points coming off of attacks by Velasque, to take a nine-point lead in the set. The Warriors were able to start to build some momentum, but Morris halted them in their tracks, ending the set at 25-20 and giving LSSU a commanding 2-0 lead in the match.
Both teams would battle throughout the entirety of the third set, always seeming to have an answer for one another until they eventually found themselves knotted up at 24-24 after a kill from Emilee McDaniel (Manistique, Mich.). However, Wayne State would not be finished off so easily, grinding out three-straight points to stave off a Laker match point and force a fourth set after ending the third at 27-25.
In the fourth set, it was the Warriors that seized the momentum, taking a seven-point lead. The Lakers would battle back to within three with kills from Hannah Callaway (Portage, Mich.) and McDaniel, and they would later rally with a 5-1 run that featured kills from Morris and Varnakova. However, it would not be enough as Wayne State closed out the set at 25-19 to force a decisive fifth set.
The Warriors would take an early three-point advantage in the fifth set, but the Lakers responded with a 7-1 run after three-straight kills from Velasque. The Warriors battled back with a 4-0 run of their own to go up 11-10, but Velasque and Callaway answered with each having clutch kills to close out the set at 15-13 and the match at 3-2 to give their team their second GLIAC victory of the season.
Velasque continued to show why she is one of the top attackers in the GLIAC with 25 kills on the day while McDaniel had double-digit kills of her own with 12. Both Velasque and McDaniel also proved to be highly efficient on the day with respective hitting percentages of .526 and .455. Meanwhile Emily Kalinowski (South Lyon, Mich.) had another monster performance from the setter position with 57 assists, one shy of her career high that was set a week prior, while also serving three aces to lead all players in both categories. Defensively, Lasley led all players with 22 digs, and Jordyn Haller (Sault Ste. Marie, Mich.) added 15 digs as well.
The Lakers return to action on Friday, Sept. 29 when they travel to take on Upper Peninsula rival Michigan Tech with the first serve scheduled for 7 p.m.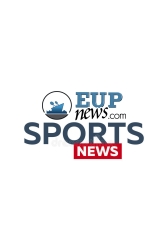 Latest posts by Sports Team
(see all)